Objective : To fabricate dustpan
Material : GI metal sheet, scale, marker, hammer.
Machine to be use : bending machine, spot welding machine.
Procedure:
Take a metal sheet which has less weight.
Mark the sheet as 29 cm in length and 29 cm in breadth.
Cut the sheet as per marking by a small hand cutter.
Bend the sheet 1 cm inside at the edges using bending machine to prevent cutting of hands while using.
At lengthwise marking leave 5 cm at the top.
Cut the rectangle sheet 3.4 cm in breadth and 4.2 cm in length at the top corner.
Slightly bend the sheet at 5 cm from top by using hammer.
After bending it from top bend the sheet from right and left side perpendicular to the base to form a trapezoidal structure at the base this is done by using hammer.
The corner coming near at the top should be joint by using spot welding.
To make handle for it cut the sheet in rectangle 20 cm length and 3 cm in breadth
Bend the edges at 0.8 cm by using bending machine.
Bend the handle at 4 cm from both sides using hammer in perpendicular direction.
On 4 cm mark 2 cm and bent it perpendicularly using hammer.
Fix that handle to top of pan by doing spot welding.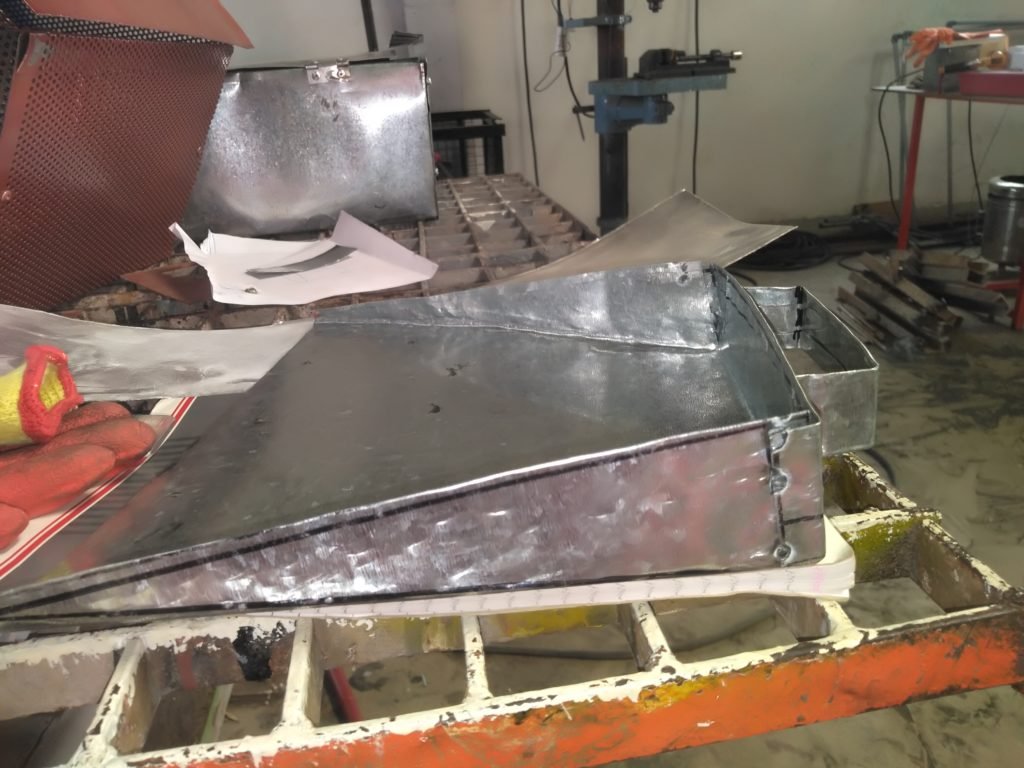 Problem :
I tried to joint the corners by riveting and it is not fixing well.
Remedy :
I have used spot welding instead of riveting
Learning outcome :
learn to use rivet gun, bending machine, spot welding machine