Objective: – To fabricate the outlet for shredder.
Material: – 6 mm tmt bars, power cutter, grinder, welding machine, spray gun, measuring tape, paint.
Procedure: –
1. The measurement of existing shredder outlet was taken with the help of measuring tape.
2. There were 3 horizontal rods and 7 vertical rods.
3. Then 6 mm diameter bar was taken and cut it as per dimensions. The two horizontal rods were of 34 cm long and seven vertical rods were of 9 cm length to form an outlet for shredder.
while cutting

4. The rods were welded with welding machine.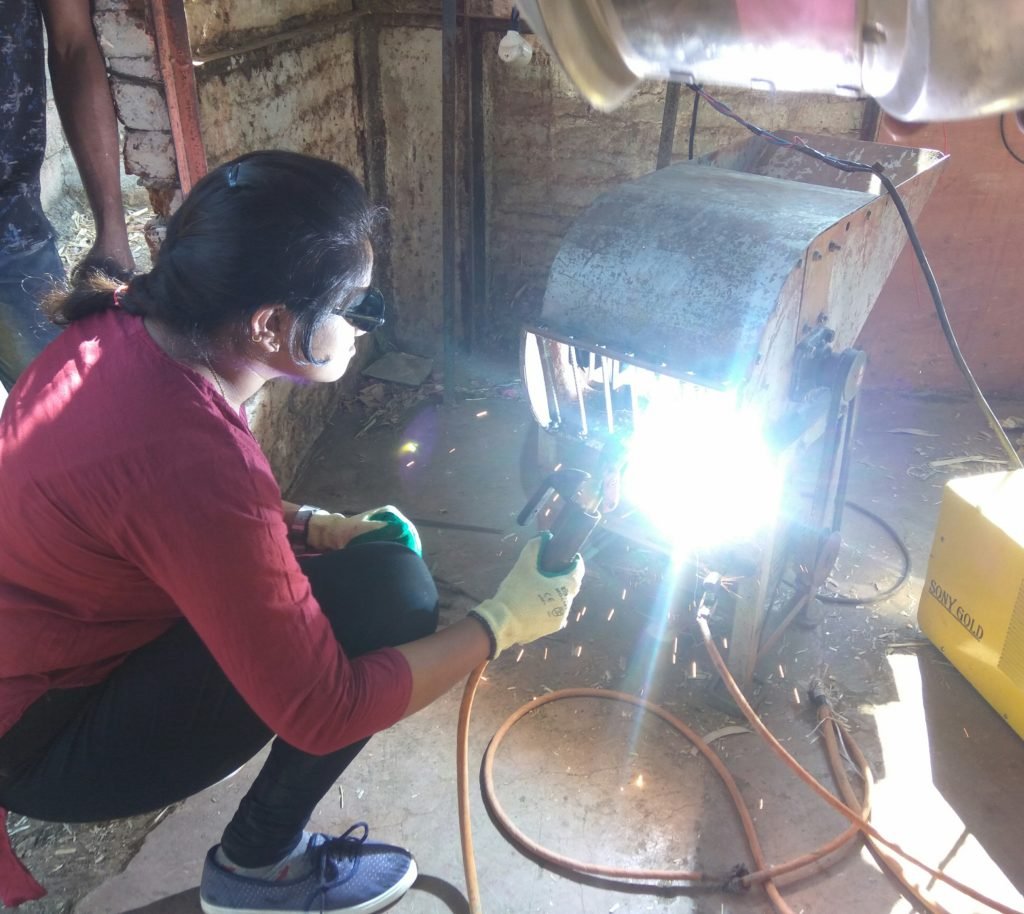 5. The shredder was then polished with polish paper and it was painted with primer i.e. with red oxide.
6. The next day shredder was painted with black color by using spray gun.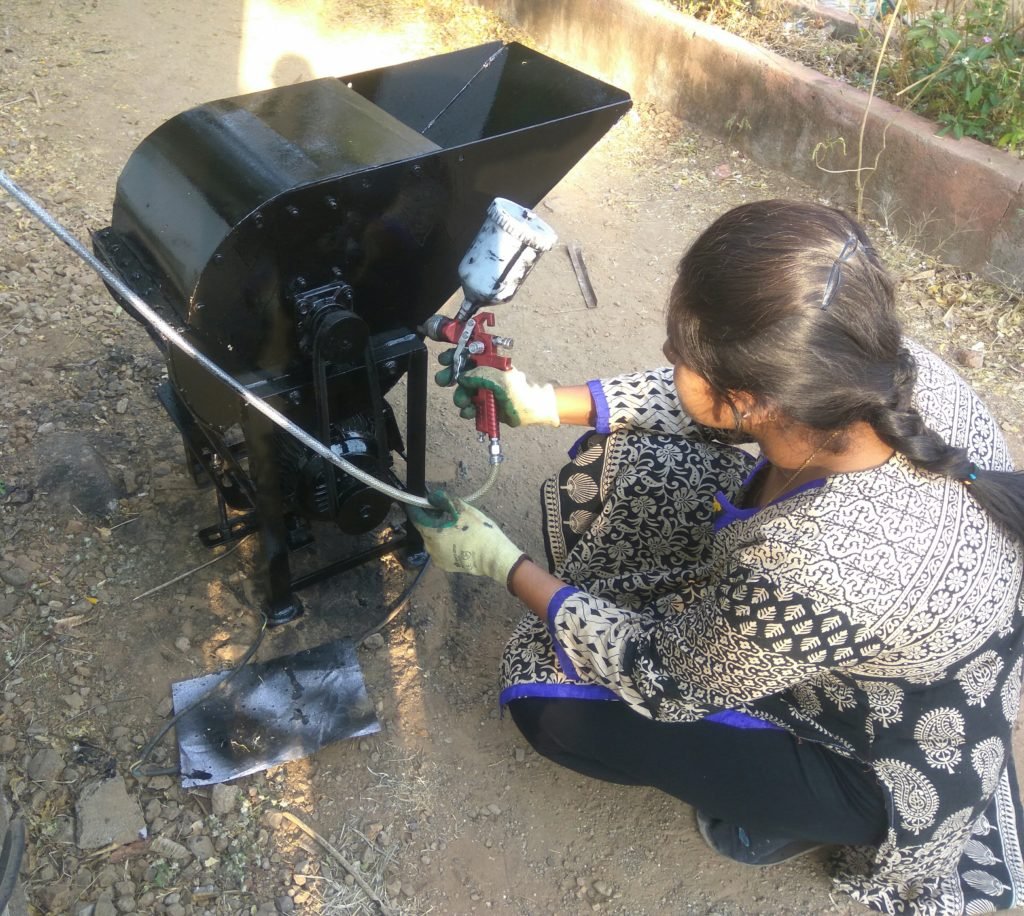 Bill of material: –
Sr. No.
Material
Price (Rs)
1.
TMT bar
57
2.
Welding
100
3.
Cut off
20
4.
Colour and red oxide
140
Total
Rs. 317
Learning outcome: –
1. Cutting by power cutter
2. Welding