Review
Taking trials:
Before the exhibition sir has given me some projects to check whether they are working or not, that's why I'm trials of some projects like "Sargunde Maker", "Edible Oil" and "Mudrak".
Taking trial of "Sargunde Maker"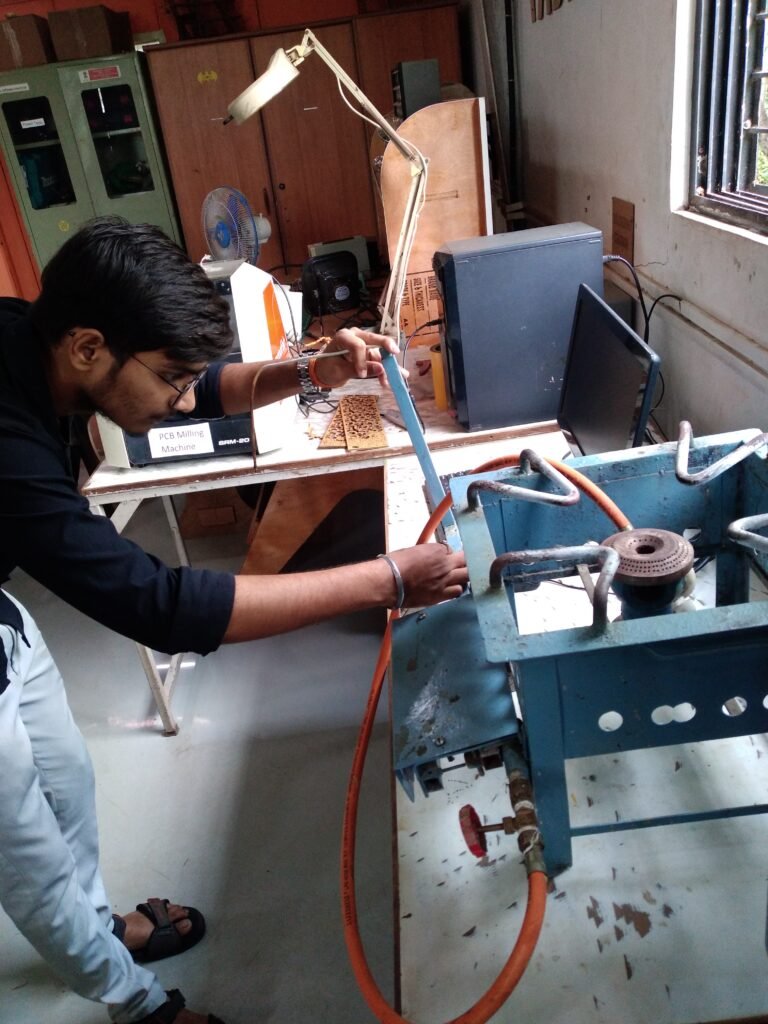 Taking Trial of "Edible Oil"
Taking Trials of "Mudrak"
Introduction:
On July 29th and 30th, the yearly exhibition was held in Vigyan Ashram in honour of Dr. Kalbag's death anniversary. I like this exhibition a lot. This event has exposed me to a lot of new technology. Additionally, I now fully get what the Vigyan Ashram is, i.e., what is actually going on here.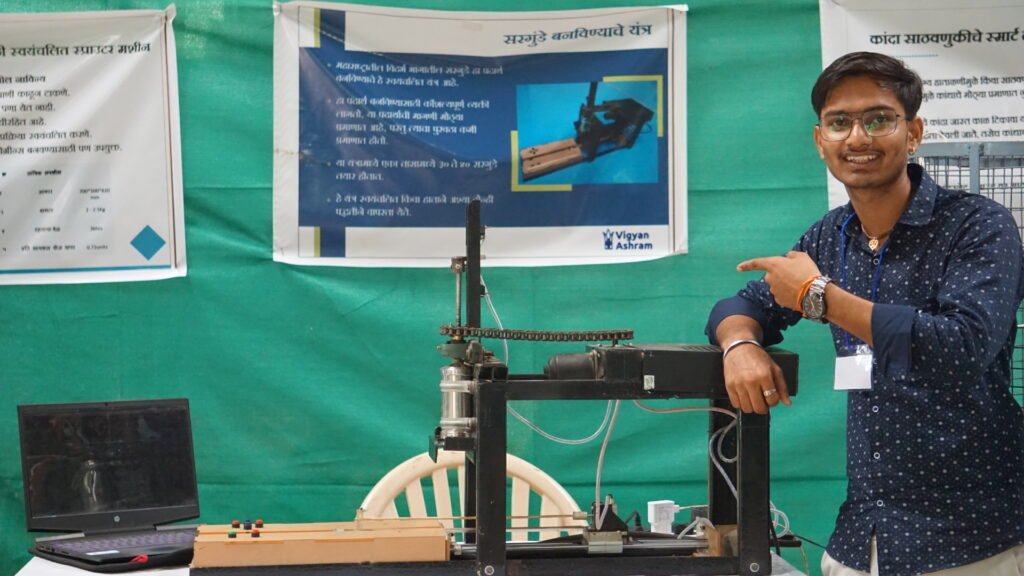 In charge of the "Sargunde Maker"
I'm in charge of the "Sargunde Maker" project in this exhibition. You may use the following website as a reference to learn more about how everything works. Since I'm in charge of this project, I really like to explain to the people what the Sargunde is and how it was made using the machine.
" http://vadic.vigyanashram.blog/2022/01/04/%e0%a4%b8%e0%a4%b0%e0%a4%97%e0%a5%81%e0%a4%82%e0%a4%a1%e0%a5%87-%e0%a4%ae%e0%a4%b6%e0%a5%80%e0%a4%a8/ "
Explaining project to visitors :
Explaining Project
I thus explained the project to the kids, villagers, and guests that had arrived. Some visitors are really eager to discover "How the Sargunde is manufactured" or to say it another way, some people really want to understand how the project operates. In view of this, I have described the project in accordance with people's needs or, understanding level of the visitor.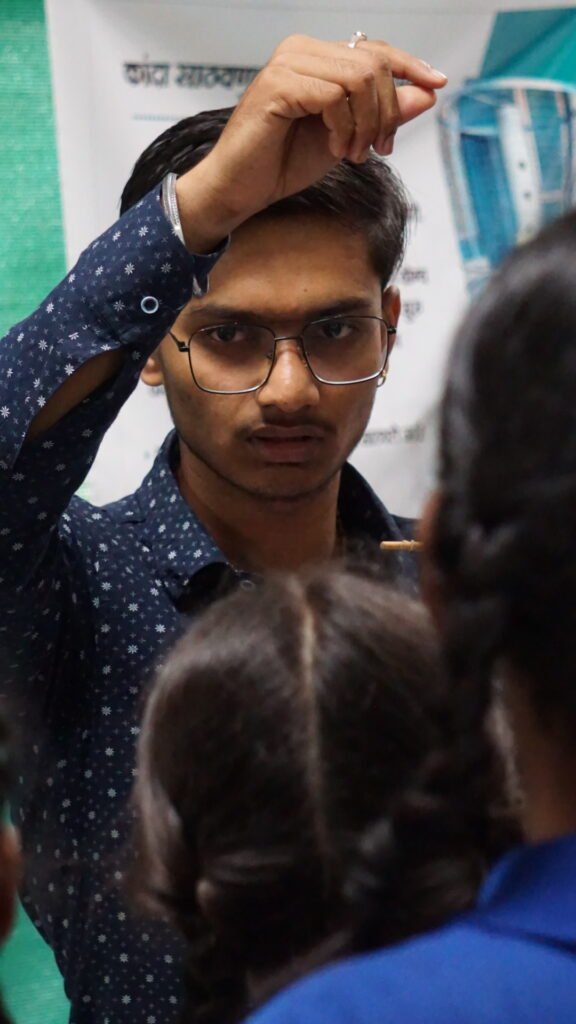 Explaining 'what is sargunde is?'
Explaining using Video :
As you can see in the photo, I'm using the video clip to help those kids who don't understand the project theoretical basis understand it. The video explains how it functions and how the Sargunde will be manufactured. The video is also available on Ashish Shende's blog.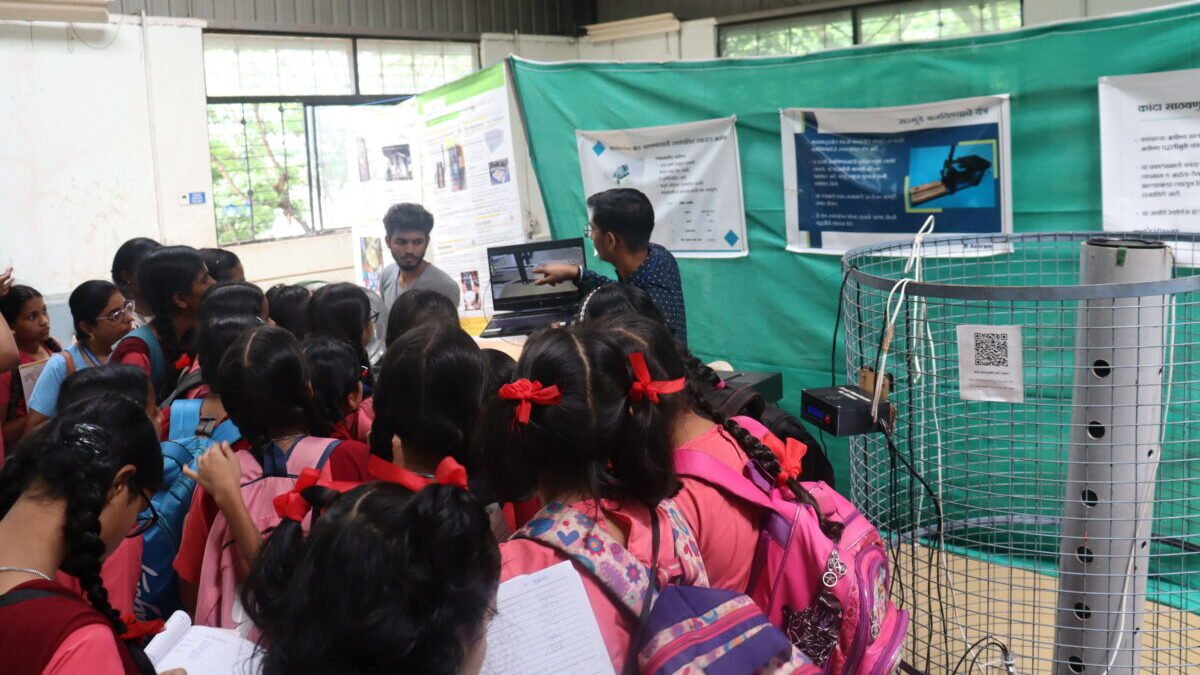 Explaining using video
Suggestions :
Some queries from teachers and students like: What component did you use? Why stepper motors are used there? and etc. And I have answered the questions in a technical way, like what the stepper motor is?, Working of the stepper motor, the lead screw, etc. Some visitors have suggested that I should add more features in the machine, such as the ability to make " kurda (कुरडई) " and " vermicelli (शेवाई) ".
Student asking questions
And Suhas Sir guided me in a very positive way, for which I'm very grateful. Thank You So Much Suhas Sir 😇.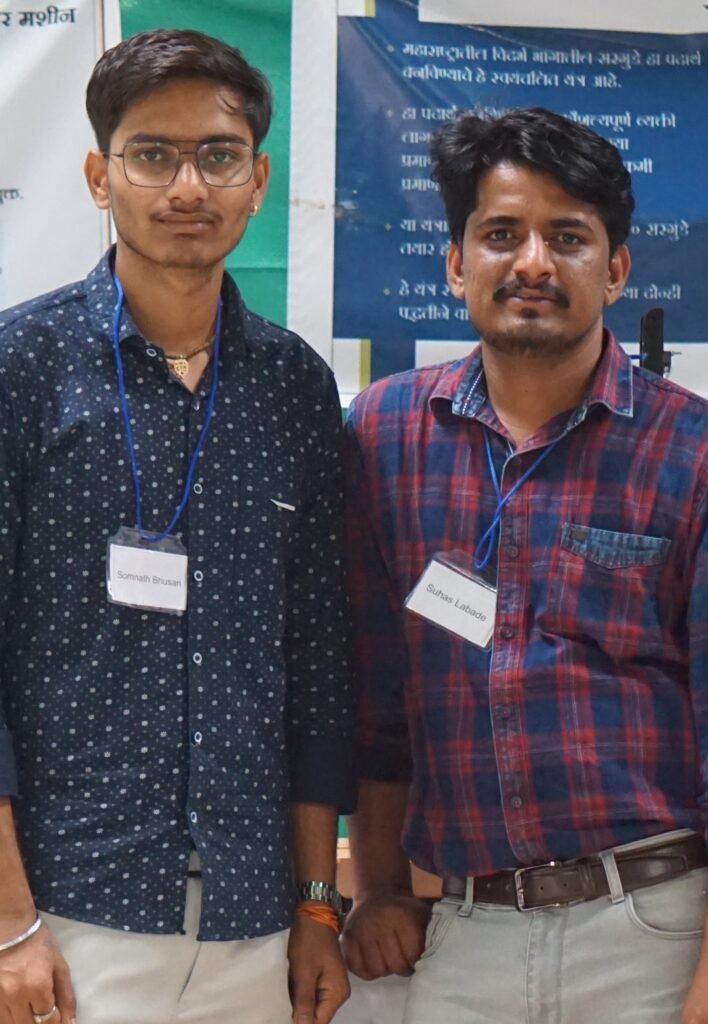 With Sir
THANK YOU SO MUCH FOR VISITING MY BLOG 😇🙏🏻.