Introduction:
Hydroponics is a method of cultivation of plants without using soil. It gives stronger yield and high quality and also helps in water conservation. In recent years indoor farming, hydroponics system and terrace gardening have devloped on large scale in urban areas. These areas face issues regarding inadequate amount of sunlight. LED Hydroponics is a efficient solution for these problems.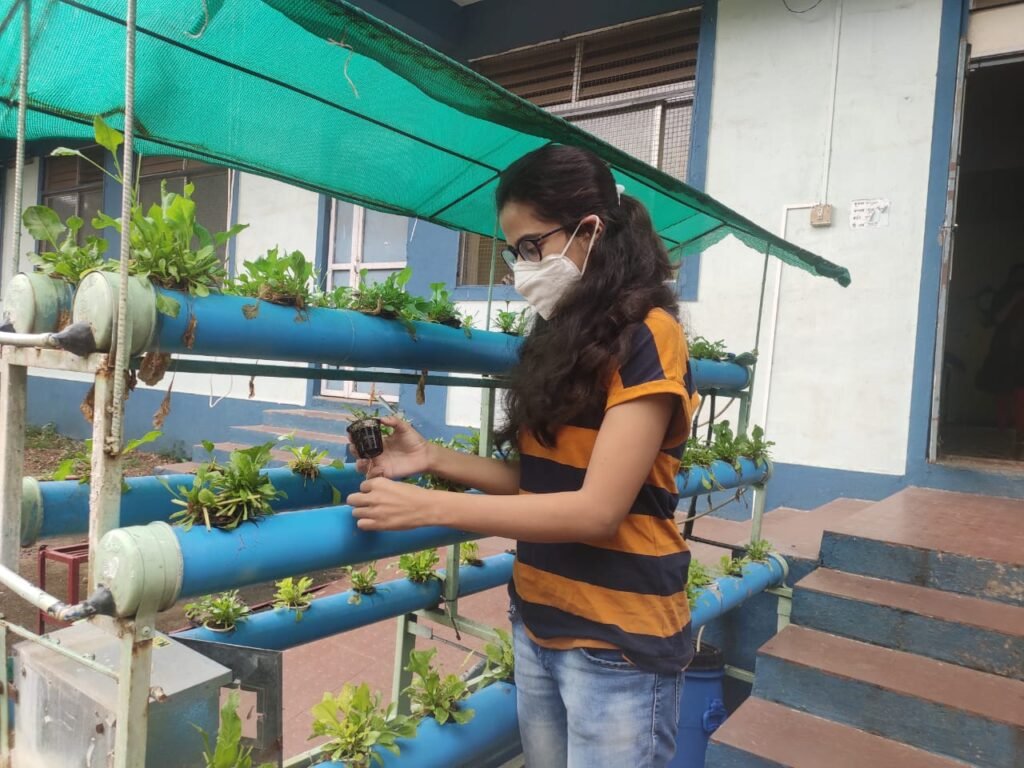 EMPATHIZE: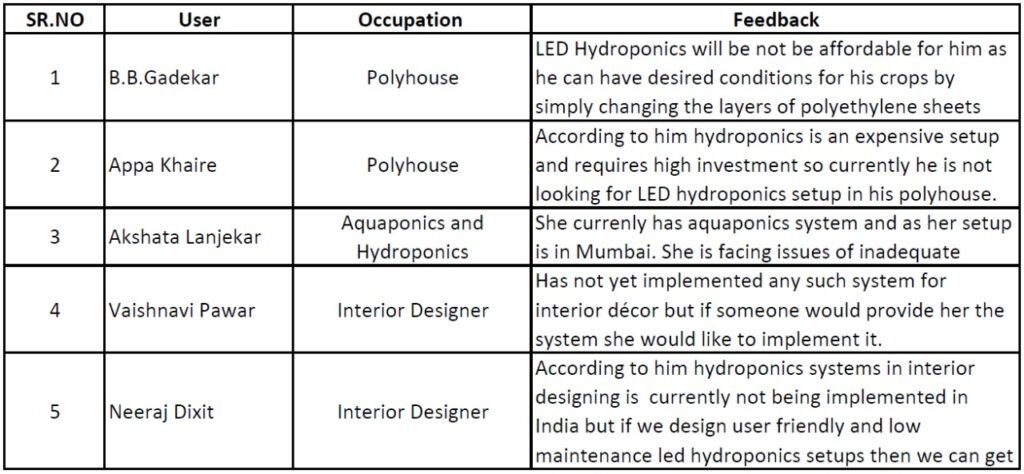 With reference to interaction with above people I came to the conclusion that in current scenario polyhouse farmers are not my customers because according to them they are investing a lot on polyhouse setup and they are not ready to aditionally invest in LED setups.
Interior Designing is one of the areas where we can focus on designing our product.
EXPERIMENTAL SETUP 01: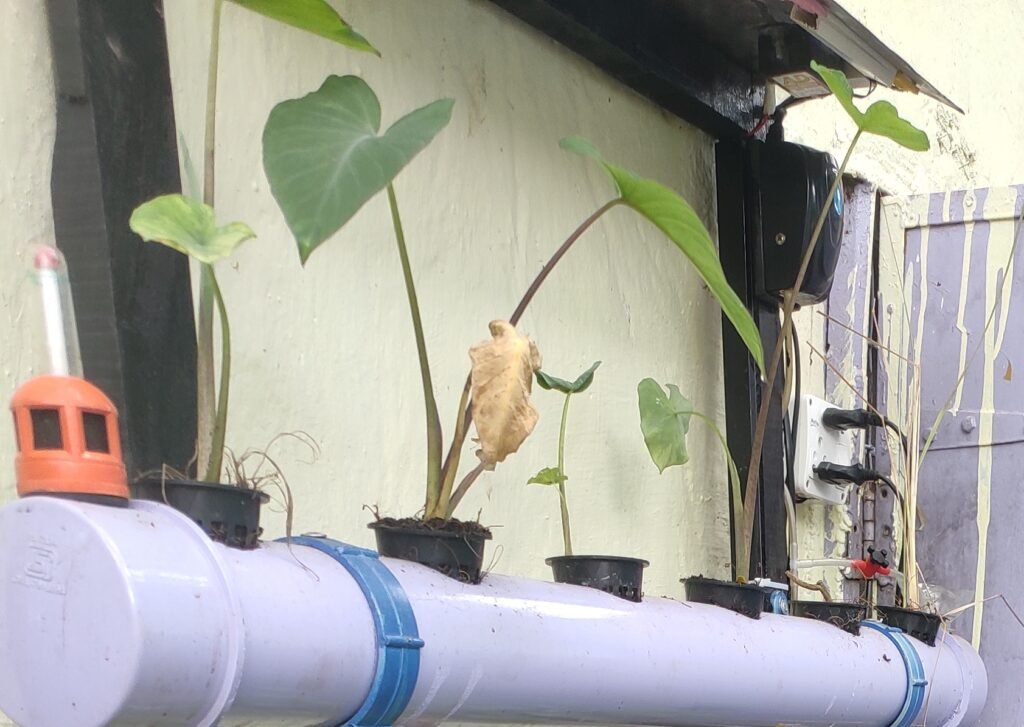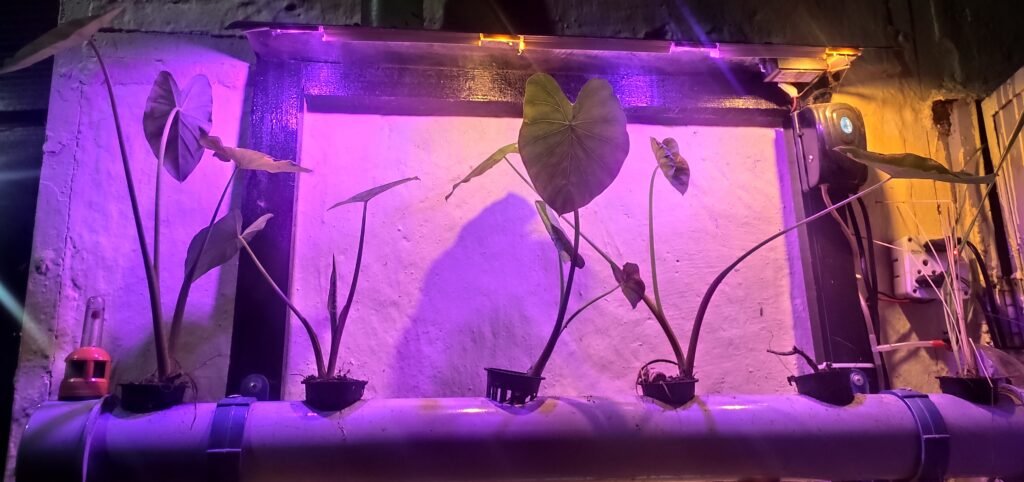 EXPERIMENT 02:
(conducted on: 30/08/2021)
For first experimental setup of LED hydroponics Taro (अळू) is selected. Taro is chosen as it grows in water and will survive in Deep Water Culture (DWC) LED Hydroponics System.
STEP 01: PLUCKING OF TARU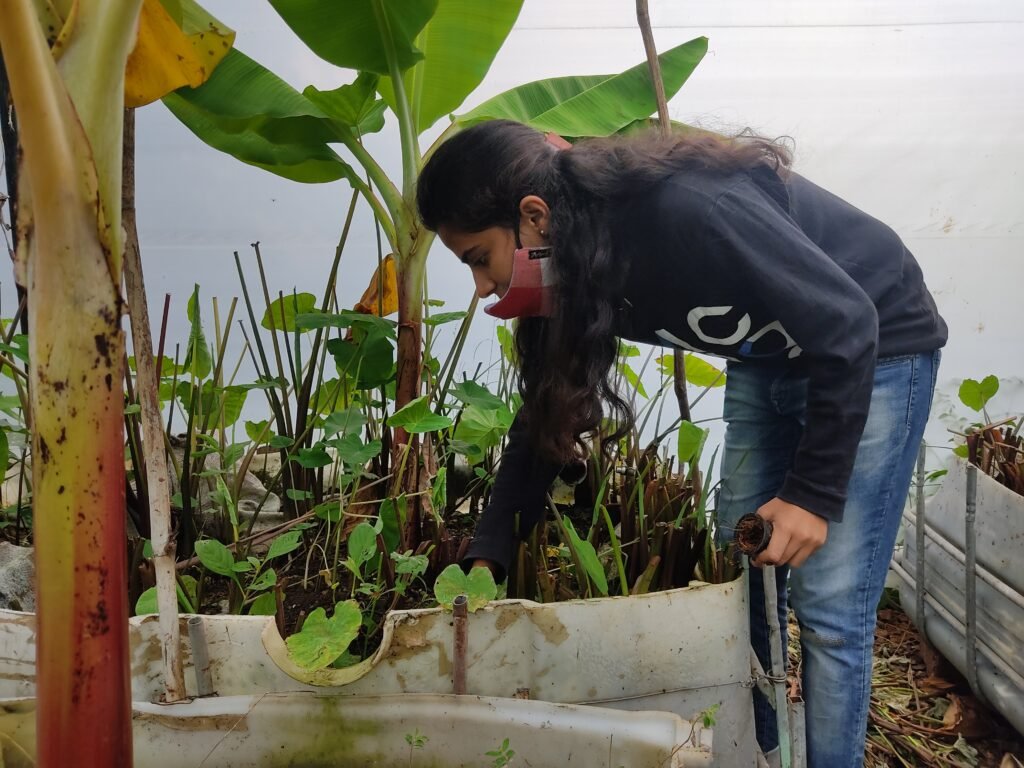 STEP 02: CHOOSING GROWING MEDIA
Taro does not necessarily need growing media but cocopeat IS chosen as it will provide support to the plant.
STEP 03: CALCULATION OF DOSING
STEP 04: PLANTING TARO AND BUILDING SETUP