Objective:
Objective was to categorize posts according to menu and to featured images to Rural Startup blog, Vigyan Ashram Blog.
Work Done:
All posts updated. And categories added and featured images added to all posts of both blog sites.
To see you can visit
http://www.vigyanashram.blog/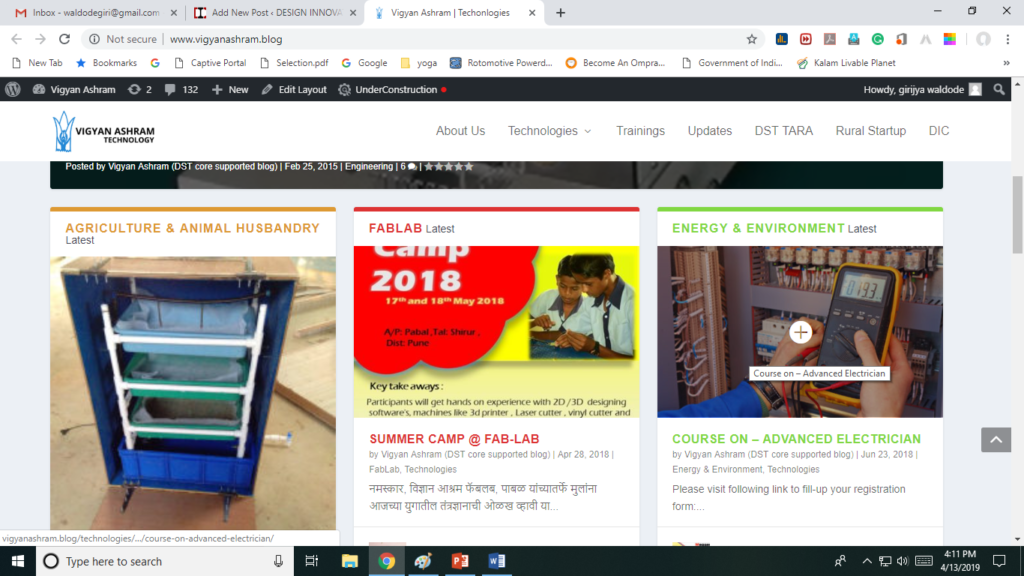 http://ruralstartup.vigyanashram.blog/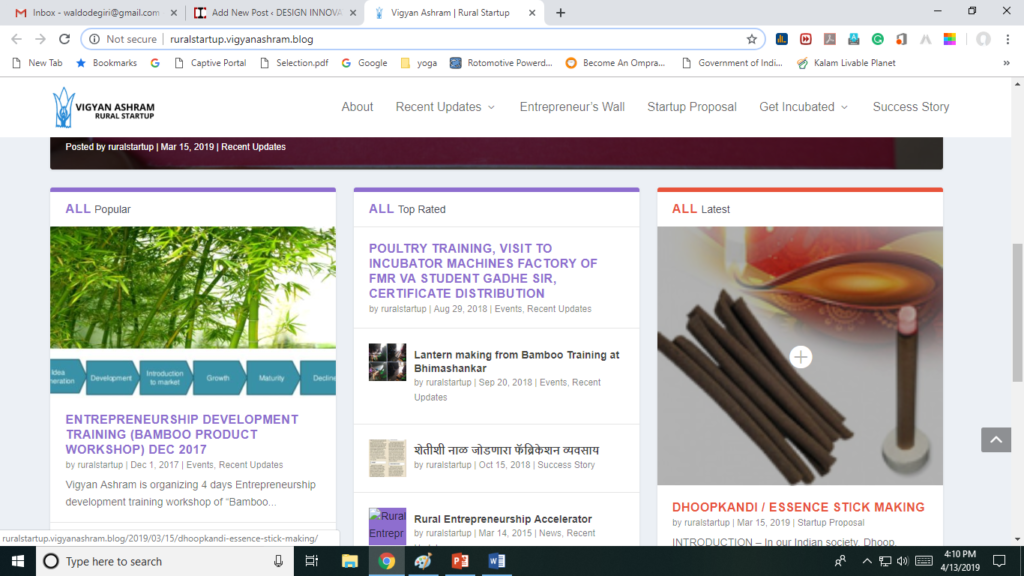 Conclusion:
All categories and featured images added to both site.
Next Plan:
To update DBRT blog site.