After the first task, I have to make the sheet metal cover for the motor which is assembled to the composter.
For that, I took the stainless steel sheet.
And make the rough design on a notebook.
After I design this box on SolidWork.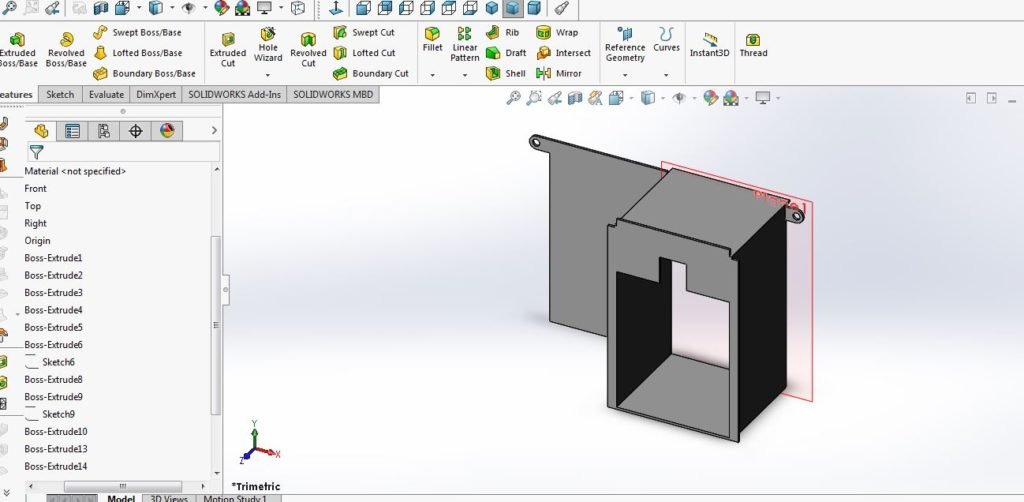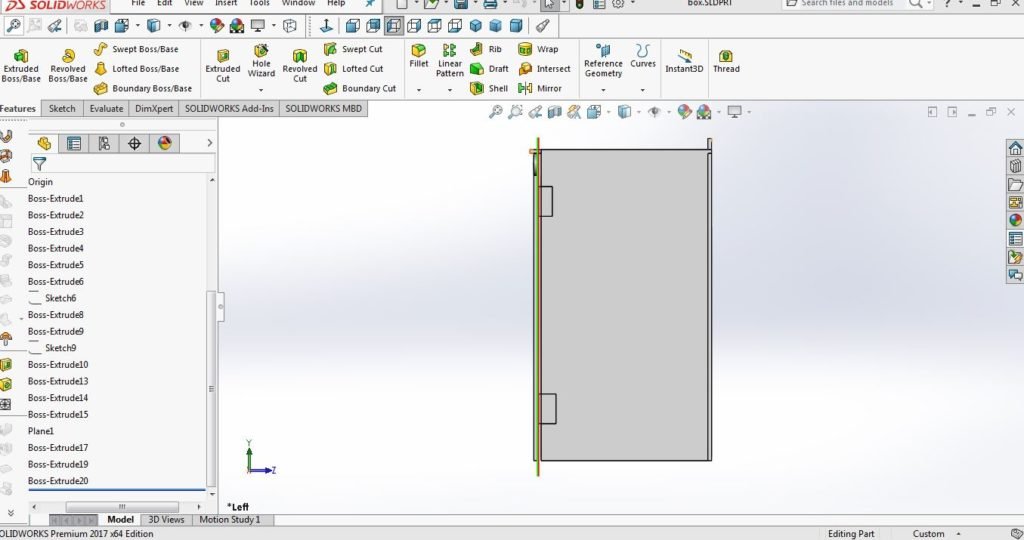 After completing design I started to fabricate sheet metal.
The dimensions of this box is as follows-260mm*230mm*420mm(l*b*h).
Sheet metal is cut on the cutter with taking its dimensions.
Then this sheet is bend on the metal bender.
Using rivets I attached this sheet metal with each other.
After fabricated the box I fixed this box to the motor of the composter.
Using spray painting I painted the box.