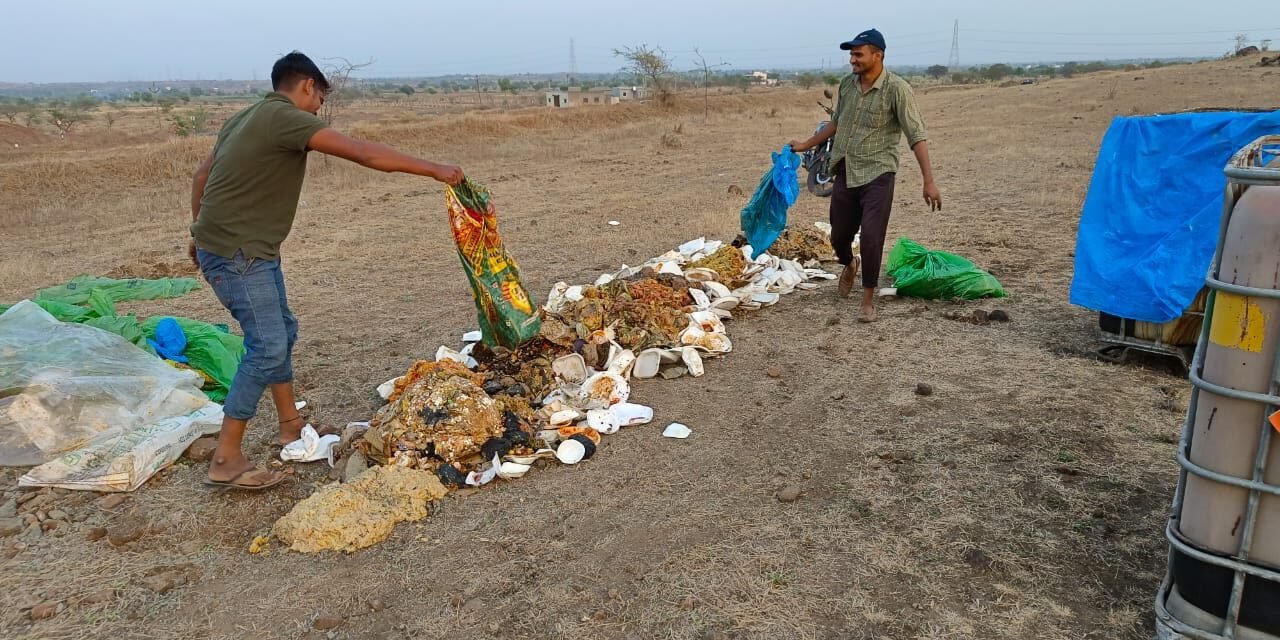 INTRODUCTION:-
Siddhesh sakore needs Organic Compost.
Then we decided that we work firstly in Arya School, Rajgurunagar to make windrows and it works well from kitchen waste to compost.
(http://vadic.vigyanashram.blog/2022/03/01/aarya-school-rajgurunagar/)
From this reference we make same windrow in Siddhesh dada farm.
EMPATHY:-
Siddhesh Sakore needs organic compost from kitchen waste.
PROBLEM:-
There is no any water source like well, bore well and reservoir as well as culture also.
SOLUTION:-
Siddesh Sakore buy water tanker 6000 lit.
We selected 4 tank which is each 1500 lit capacity.
Then we make BARC culture in one of them the tank capacity of 1500 lit.
OBJECTIVES:-
To make windrows compost bed of variable dimensions at Siddhesh Farm, Dhamari.
To propose appropriate solution for biodegradable wet waste.
ACTUALL WORK:-
29 Mar
We make compost bed which is 2 feet width.
First day there is no culture is ready then we bring 5 lit of culture from Vigyan Ashram, Pabal.
And we spray all 5 lit culture on the bed.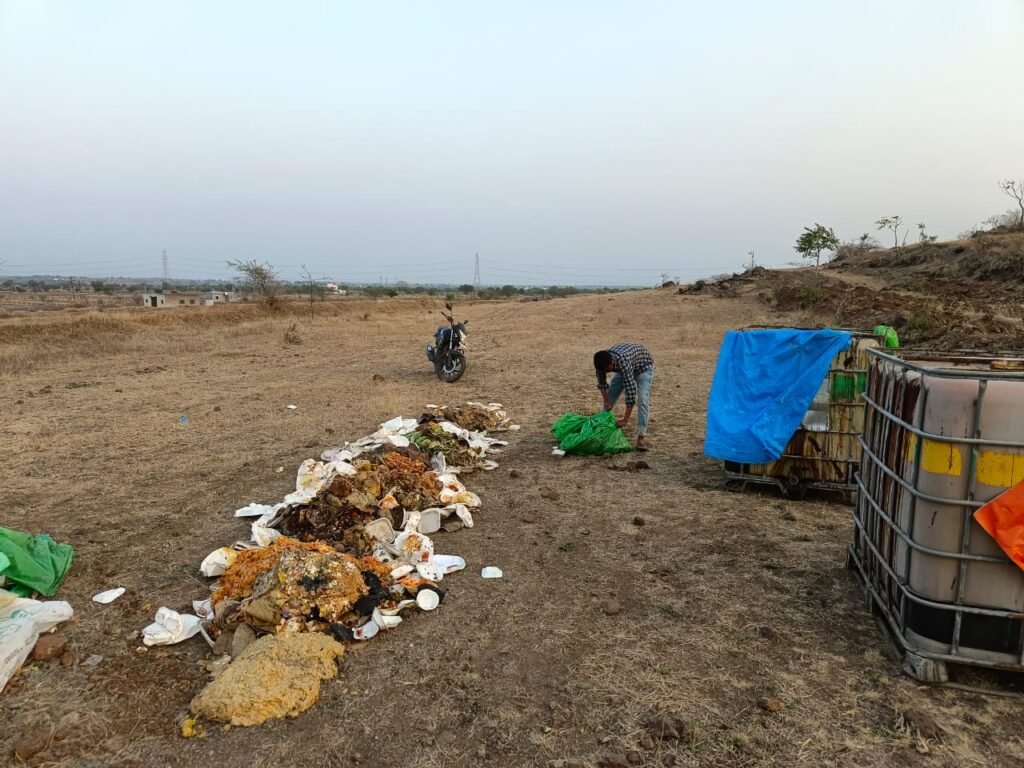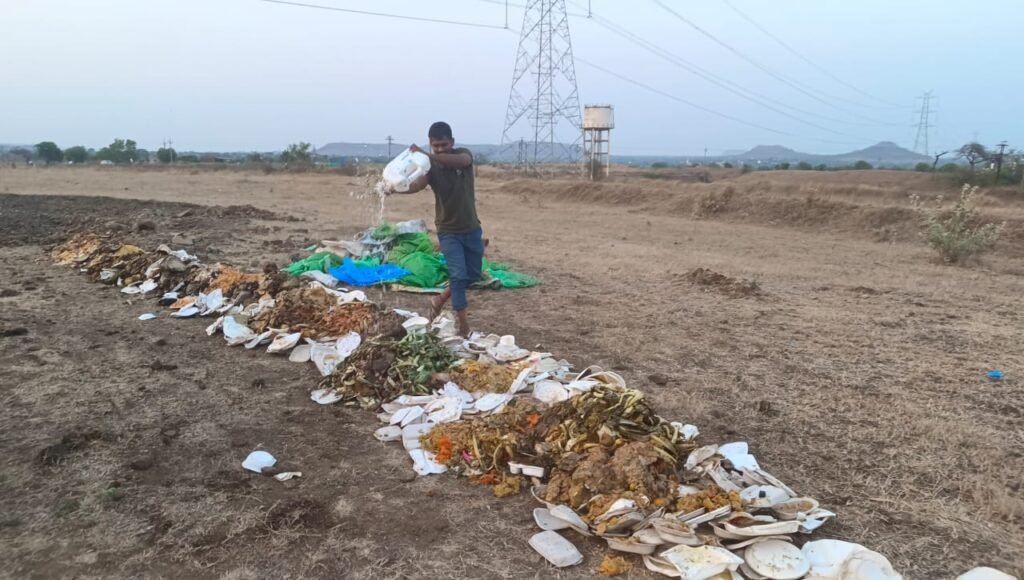 1 Apr
I visited the the site and see there is no any anaerobic conditon in compost bed and also stirring the culture so it mix well with water.
I observe the bed and some amount of flies are present on bed because the kitchen waste is fully cooked food.
2 Apr
I met Siddesh Dada and from his side he take me postive review like no any flies or smell comimg out from compost bed.
He said the BARC culture is ready to spray on it and the result are great