Hello everyone,
I am Harshada Raut , work for Project Titlee. I am sharing my experiences about training of project titlee in this blog.
you can see this – https://titleeproject.wordpress.com/

About project:-
'When a caterpillar thinks that his life over it become a butterfly. Titlee is a story of such caterpillar textile who are yet to become a butterflies….'
Titlee' is one such project where we are converting cut room textile waste to meaningful products. Cut room textile waste is a global issue the fashion industry is facing with billions tonnes of waste created annually.
This project would not only rescue the textile which otherwise would end up in landfill but also would create employment opportunities to women of Pabal and help them sustain a livelihood.
In that project we are planning to make soft toys and accessories from waste fabrics which can be reusable and remaining fabrics (Which are not reusable) to stuff in soft toys with making fabric to cotton.

Objective
To converting cut room waste textile to meaningful products.
To create source of earning to the rural woman by selling this products.
Workshops and trainings
In recent times, Kolhapur and Sangli were heard as flood affected areas. Many organization's came forward to help compensate for the loss. Many basic necessities like food, clothing, security were received in large quantities by the people and government from other states. The people living in those areas benefited by that help. But in some places those things began to come in abundance. Those items were stored by an organization in Shirol taluka in Sangli. The clothes on it were extremely large. Wondering what to do with those clothes? To get any help in that regard, the organization contacted Vigyan Ashram, Pabal. And they could contact us. Apurva and I visited Shirol to see what kind and condition they were in. There we discussed about the project titlee and planned how to get started training. After that, I decided to go to conduct trainings.
I started my journey from pabal to  Shirol ( sangali) with all tool's and important things of titlee.  That training given to two Mahila bachat Gat at Duttwad village in Shirol taluka. A total number of 12 women were included in that training from morning to evening on December 2 and 3.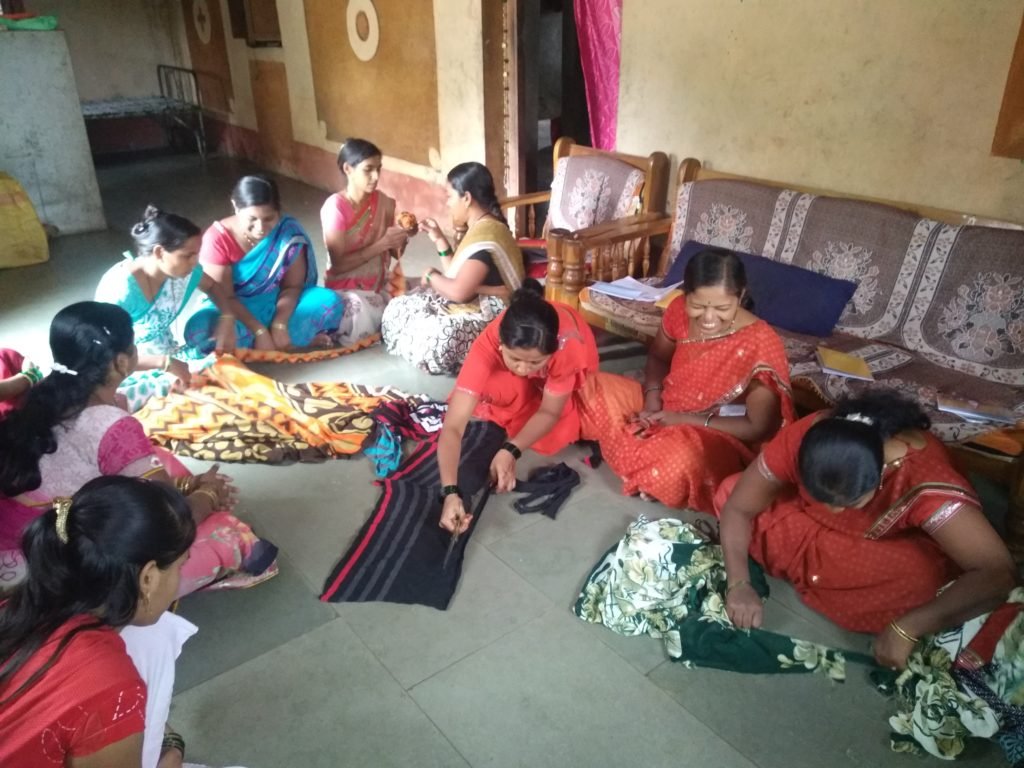 I was very happy to work with those amazing existing women's. On 1st day we started to cut fabrics and distribute them for different products. Then, I teach them how to make doormat from fabrics strips. End of the day we completed our doormat and planed about next day sessions.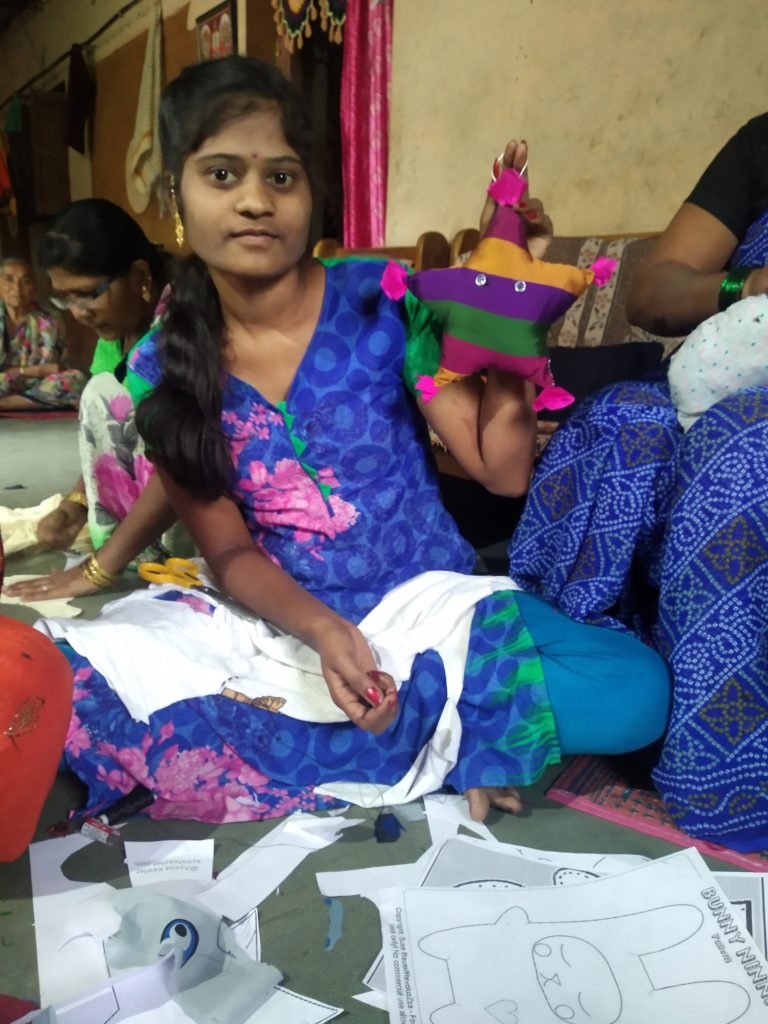 On 2nd day, I took training of making soft toys. For that we took colourful fabrics. Then we cut all patterns of soft toys and  We end up training with good photo session .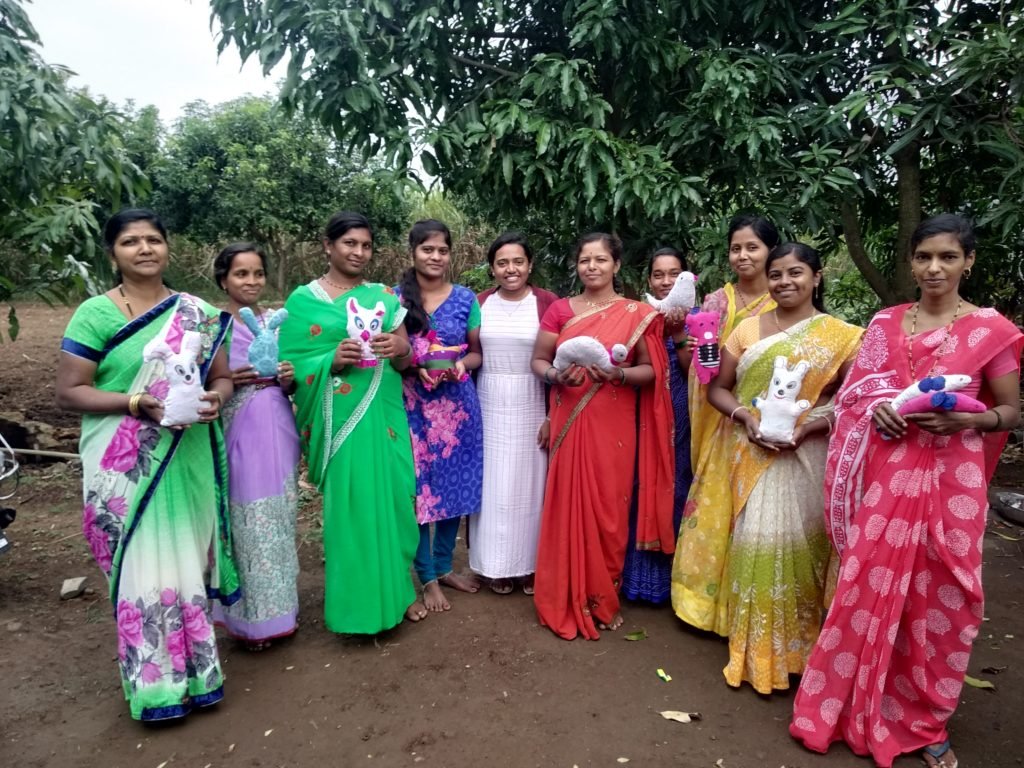 I started my return journey to pune. I was very happy with all over sucessful training. It was really an amazing experience of Titlee.