First, we measured the total length of the guide required to pull the cement bag is 420 mm. we design the roller guide to guide the arm and lever mechanism. guide design the consideration in the following factor. total stroke divided in the 3 part.
Total stoke length of the pulling arm.
The uplift distance of the arm when the initial position of the arm.
Travel through on cement bag
Step down movement to lock the cement bag at the end position of the arm.
Roller guide fabricated in the sheet metal . the daimention of guide is Desided bas on the the size of bearing. Its design on SOLIDWORK sheet metal as per design requierments.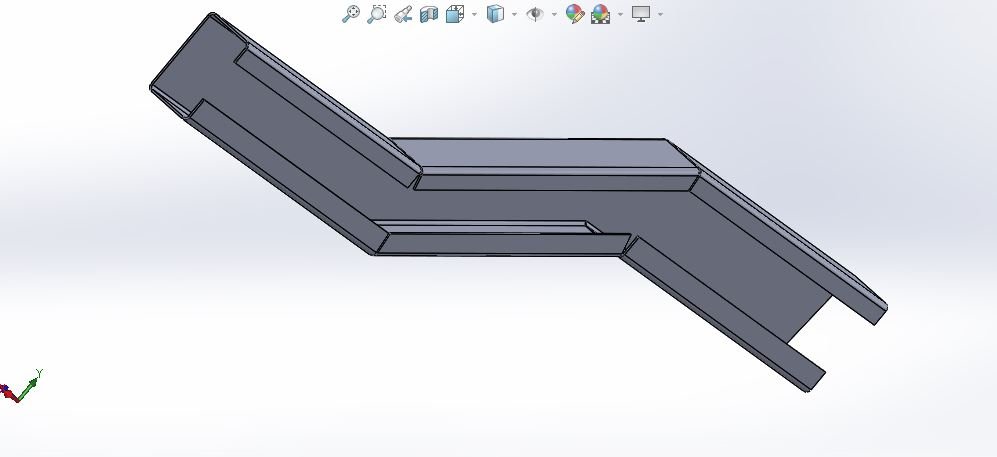 Guide divide by basic 3 part. its design and then it converts to the co-ordinate form. fast cam software used to convert the design file to DXF format. MS material sheet 0.8 mm select to cut on the plasma machine.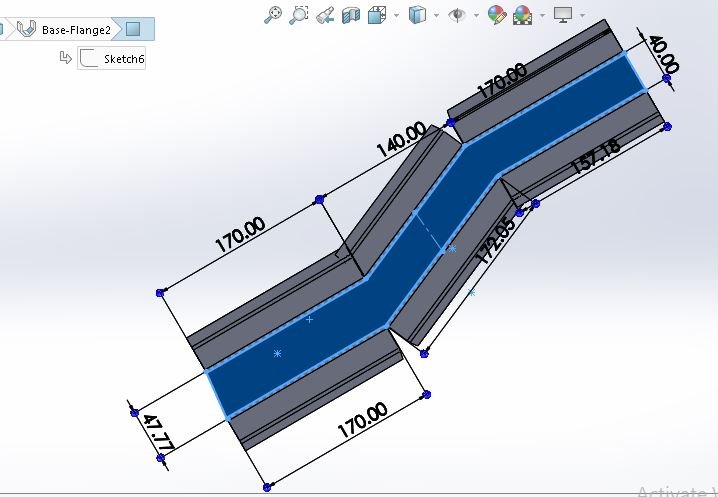 NC CODE FOR PLASMA SHEET METAL CUTTING

G92X0.Y0.
 G21 
G91
 G00
X277.971Y82.324 
G41 
M07 
G01
X.586Y-5.972 
X.429Y-4.373 
X6.644Y-17.524
 X-137.336Y-52.074 
X-3.418Y5.655 
X-1.761Y3.869 
X-4.792Y12.637 Y-13.515 X-.275Y-4.242
 X-1.19Y-6.5 
X-137.66 Y18.742 
X3.5 Y4.241
 X-15.741 Y23. X15.741 Y4.241 
X-3.5 Y18.741 
X139.492 Y-18.741 
X1.149Y-4.241 
X1.308Y-4.826 M08 
G40
 G00
X-11.129Y25.681 
G41 
M07
 G01
X5.61Y2.127
 X134.474Y50.989
 X3.418Y-5.655

X1.761Y-3.868
 X4.792Y-12.638
 Y13.516
 X.275Y4.241 
X1.191Y6.5 
X137.659 Y-18.741
 X-3.5 Y-4.242
 X15.741 Y-23.
 X-15.741 Y-4.241
 X3.5 Y-18.741
 X-136.43 X-5.
 M08 
G40
 M02
RESULT AND OBSERVATION :
Plasma cutting sheet metal does not bend properly. we do not include the all parameter for the as per requirement on the sheet bending.
we did not include the extra dimension addition at the time of design therefore in at the time of the point of actual bending time it reduces the actual size of the guide.
And its lot much difficulty in the bending operation.
After fabrication of the guide, the dimension will not match with the designed so the guide was not used in the pulling mechanism.