VISIT CEMENT BAG WAREHOUSE
We visited the cement bag warehouse in pabal with Kailas Jadhav sir at " gawade cement warehouse in pabal"
Observe the overall cement warehouse.
there is a differnt stock of 50 kg bag and 25 kg bag.
the warehouse is an air-tight room with no window.
Around 13 bags in one stocking system in 50kg bag category.
In 25 kg bag, there are 20 bags in a stocking.
TESTING OF CEMENT BAG PULLING
WELD THE HINGE WITH ARM FOR FREE MOVEMENT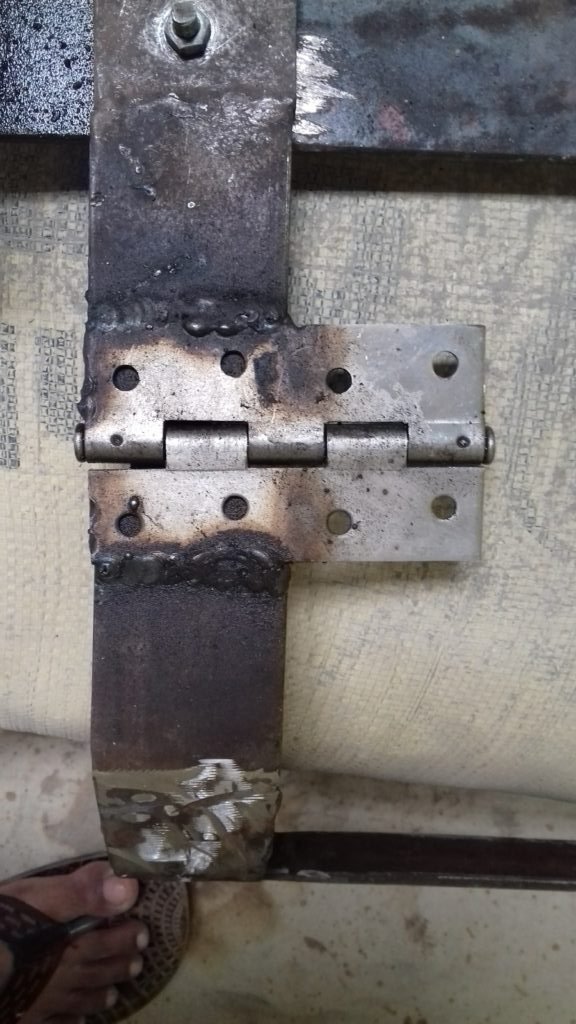 We required motion of pulling arm is to lift the arm at starting position of cement bag and downward at the end of the cement bag.
due to our decision is to weld the hinge at the bending section of the arm.
we cut the arm and weld the hinge at between the two part of the arm.
for locking at the one end one plate weld on the back side and constrained the up and down motion. then testing the machine.