Objective: design and development of conveyor cum cutting shredder mechanism (prototyping).
Material: acrylic sheet pencil, scale, cutting tools etc.
To found out the conveying mechanism for pulverizer, we design another prototype mechanism and test it.
Procedure:
Firstly, collect the information about different blades which was used for shredding and also for conveying.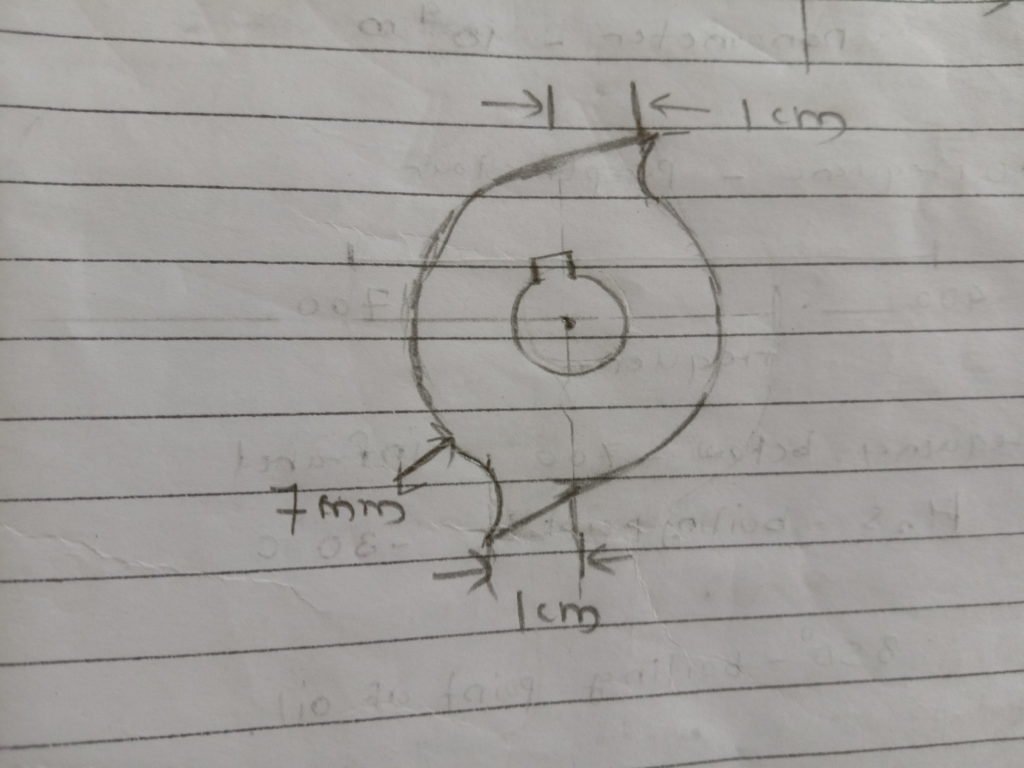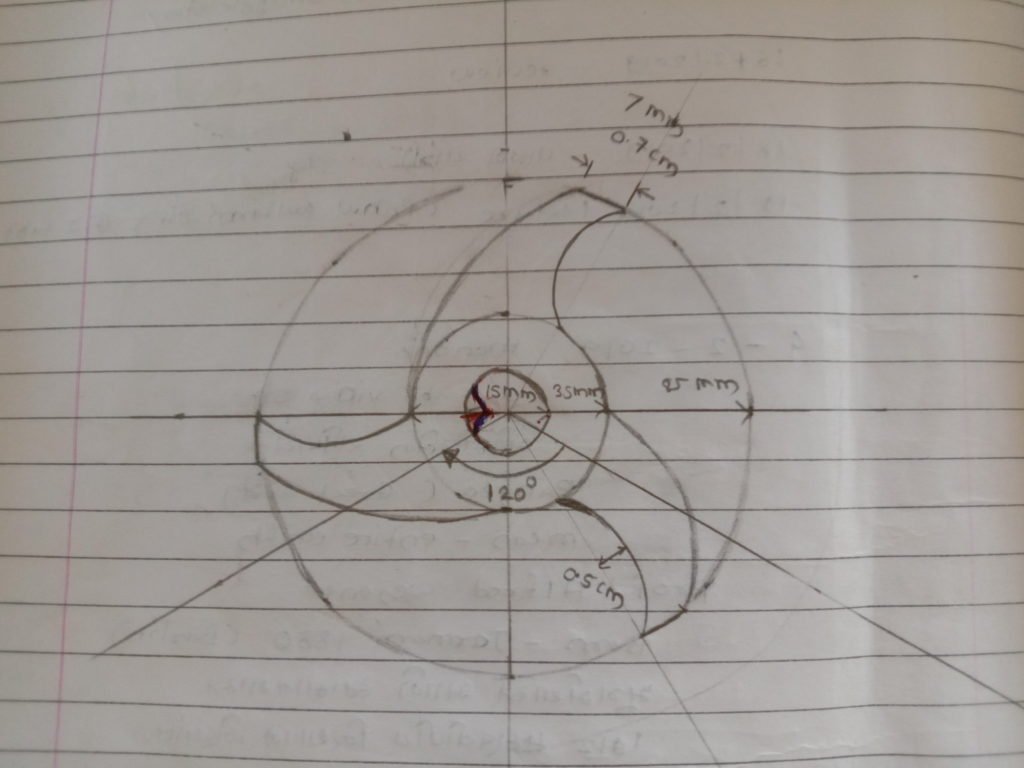 Selecting two types of blades for mechanism from their properties.
Then Finalized the dimensions of blade for given mechanism.
Designed two different type of blades. Two and tree toothed blade was selected.
Blade 1st consist of dimensions of 85mm dia. And thickness of 3mm with 2 toothed blades
The selected designs were designed in solid works,
Blade 1: Two toothed shredding cum conveying blade.
Extruded blade design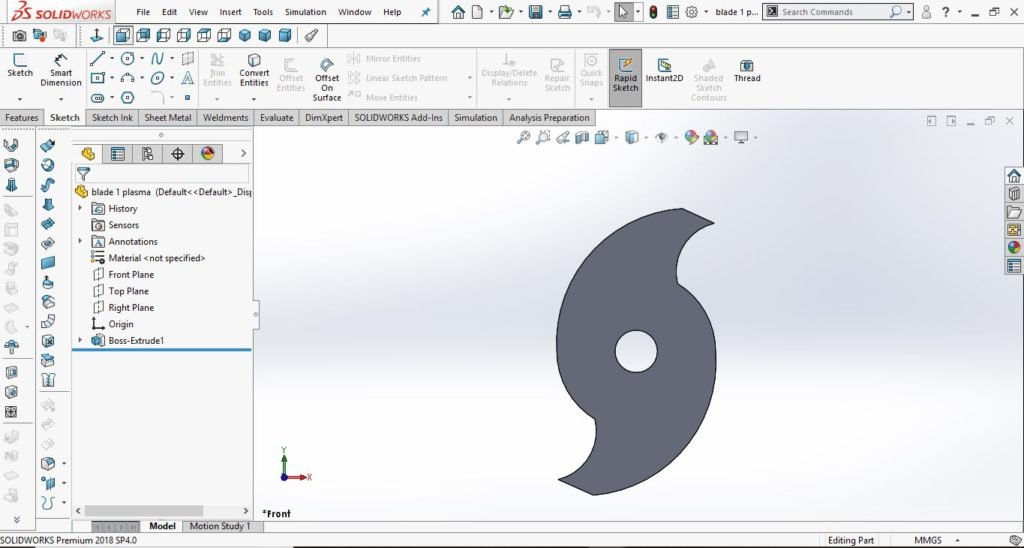 Blade 2: three toothed shredding cum conveying blade.
Clearance plate: This is used to keep particular distance between two blades.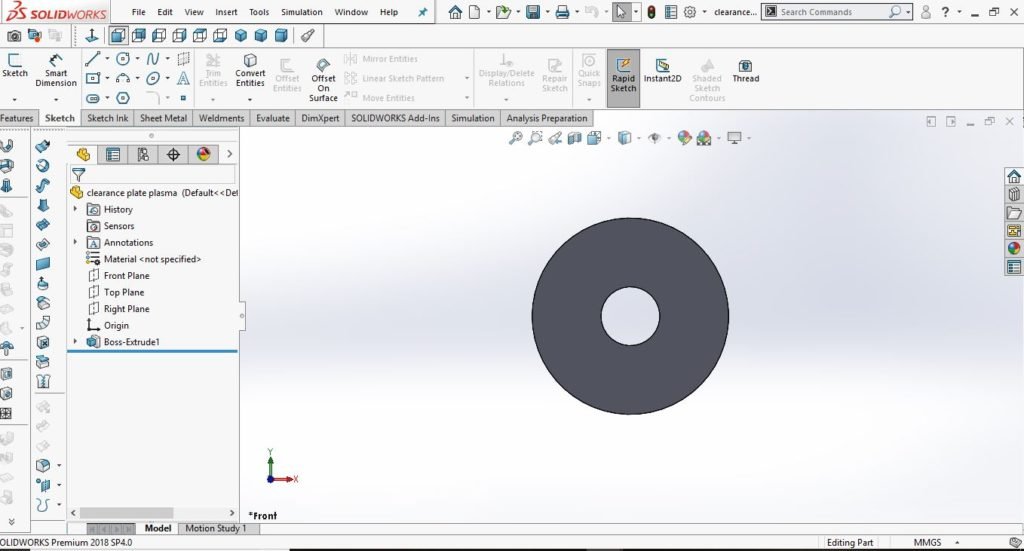 Gear: the gear which is designed in solid work for transfer the motion from one point to another.
after designed the all parts ,they cut on laser cutting machine,
Laser machine : This is applicable for home Appliance, Environmental Equipment, Petroleum Machinery Manufacturing, Agriculture Machinery, Textile Machinery, Food Machinery, Aerospace Industry, Automotive Industry, Shoemaking Industry, Woodwork Industry, and Advertising Industry.
Laser cutting is mainly a thermal process in which a focused laser beam is used to melt material in a localized area. The laser optics and CNC (computer numerical control) are used to direct the material or the laser beam generated. The focused laser beam is directed at the material, which then either melts, burns vaporize away, or is blown away by a jet of gas, leaving an edge with a high-quality surface finish. The CO2 laser which is capable of cutting, boring, and engraving, this is used to cut the typical edges if the shredder blade. The reason of Laser cutting done to this that, when the blade undergoes other machining processes, the material properties tend to change. This also results in the reduction of wear resistance. But when the blade is being cut by the Laser cutting method, the property of the material of blade remains unchanged
Table no.4.4
Cooling System: Water Cooling
Technical class: Continuous Wave Laser
Applicable Material: Nonmetal
Structure Type: Gantry Type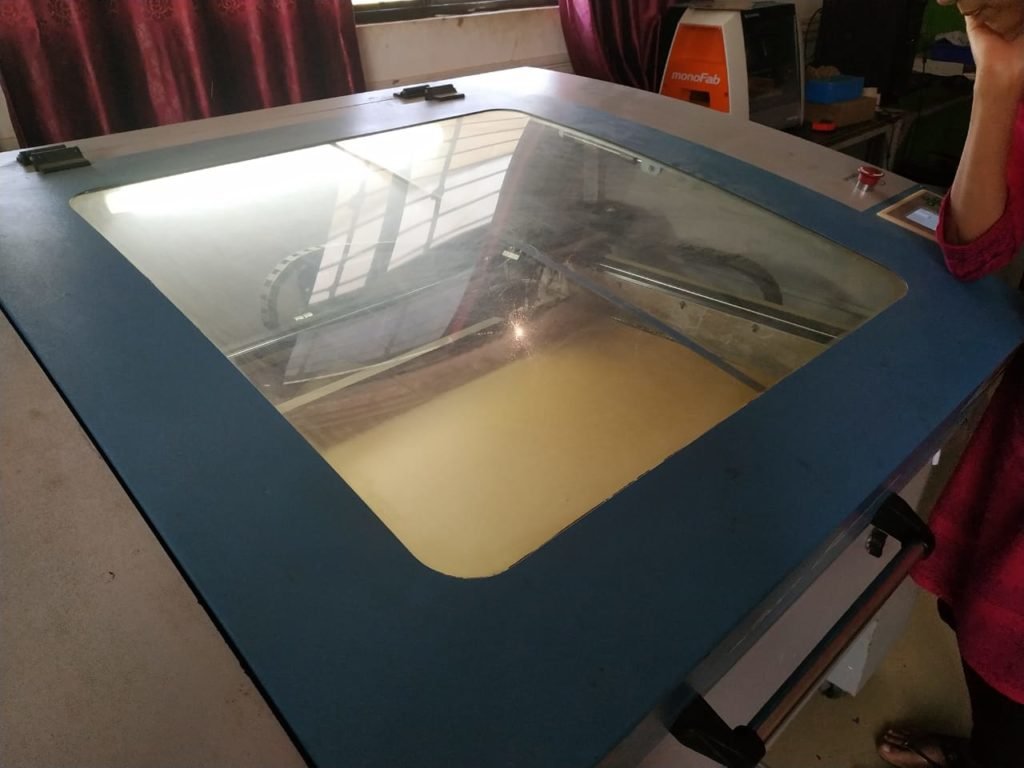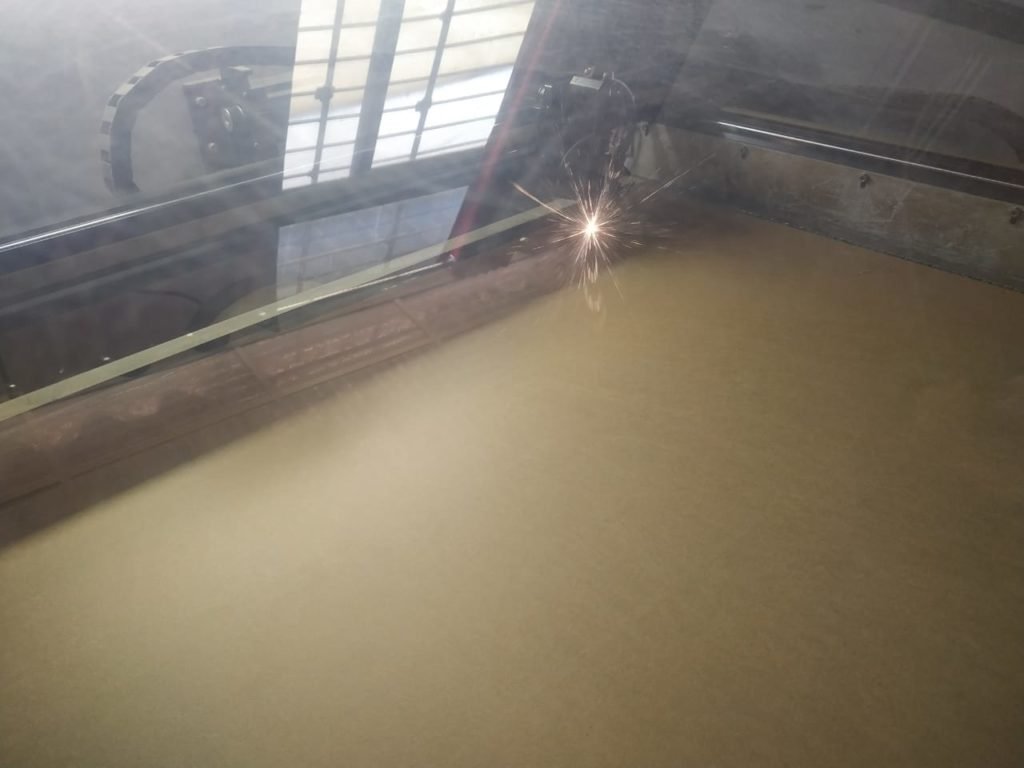 Table no. 4.5 assembly consist of following parts ,
| | | | |
| --- | --- | --- | --- |
| Sr. no. | Particulars | No. | size |
| 1 | Shaft | 2 nos. | 15mm dia. |
| 2 | Blade | 8 nos. | 3 mm thickness |
| 3 | Gear | 2 nos. | 10 mm thickness |
| 4 | Clearance between two blades | – | 10mm and 8mm alternate |
| 5 | Weight of dry material | 100gm | – |
| 6 | Time require to convey material through mechanism | 3min.40sec. | – |
| 7 | Speed | 14 rpm | – |
| 8 | Material used for prototyping | Acrylic sheet | 10mm thick |
| 9 | Density of acrylic material | 1.2sgm /cm3 | |
conclusion :
Trials was kept on two position on mechanism ,single shaft and double shaft mechanism .It concluded that the single shaft mechanism convey the more materail than the double shaft .double shaft was suitable for cutting purpose of different materail.
Double shaft mechanism : To convey the 100 gram of dry mass ,required 3 min.15 sec.at the speed of 12 rpm.
Single shaft mechanism : To convey the 100 gram of dry material from mechanism its required 1 min 15 sec. at the speed of 18 rpm.
This trial was successful and it was concluded that single shaft conveys more than the double shaft mechanism, therefore we used a single shaft to convey the dry material into pulverizer.