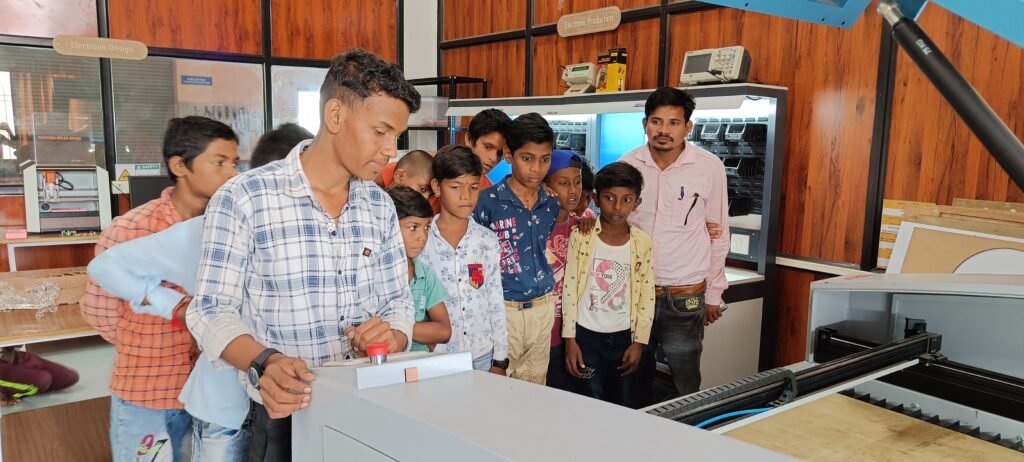 Third workshop was conducted for school children on 20 Sept 2022 in which 44 children of Govt. Middle School, Lepa.
firstly they saw a PPT on Fablab .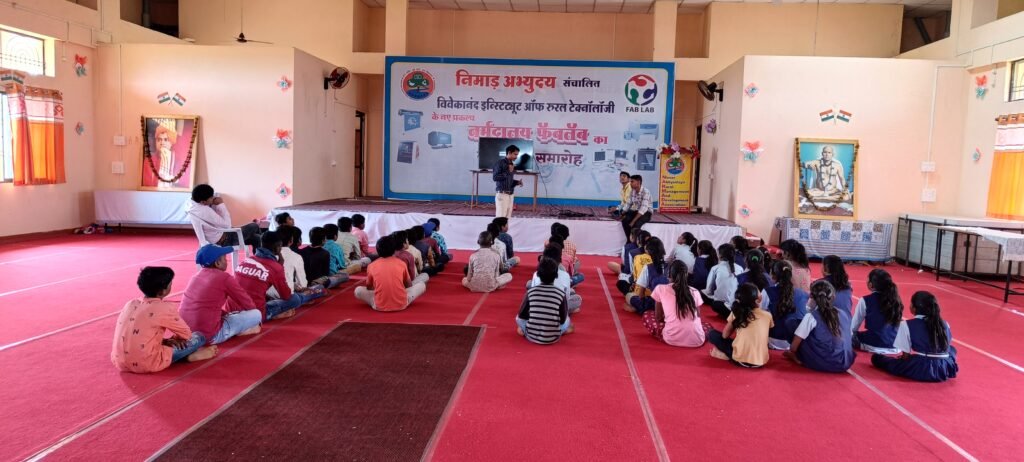 After the PPT presentation they visited Fablab group wised.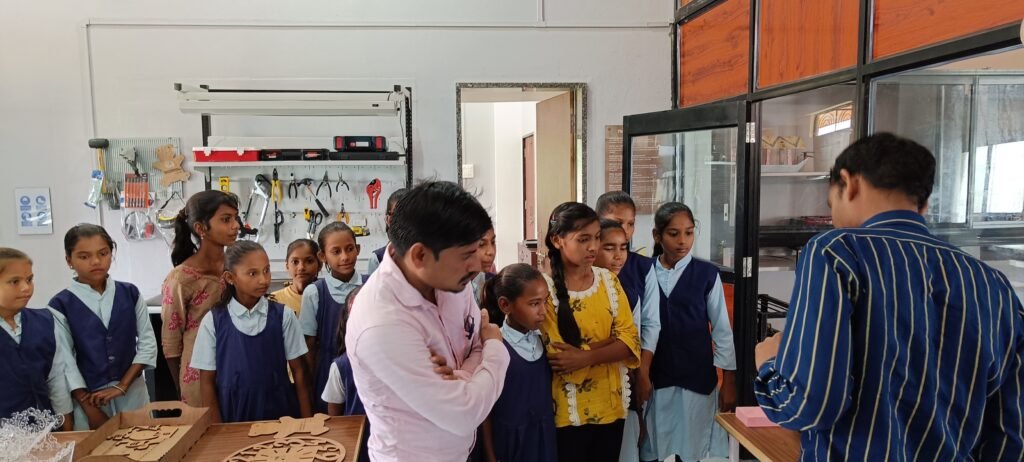 After that they participated in fablab activity in which they made a series and parallel circuit . we gave them three LEDs ,copper tape and they completed the circuit by using them.