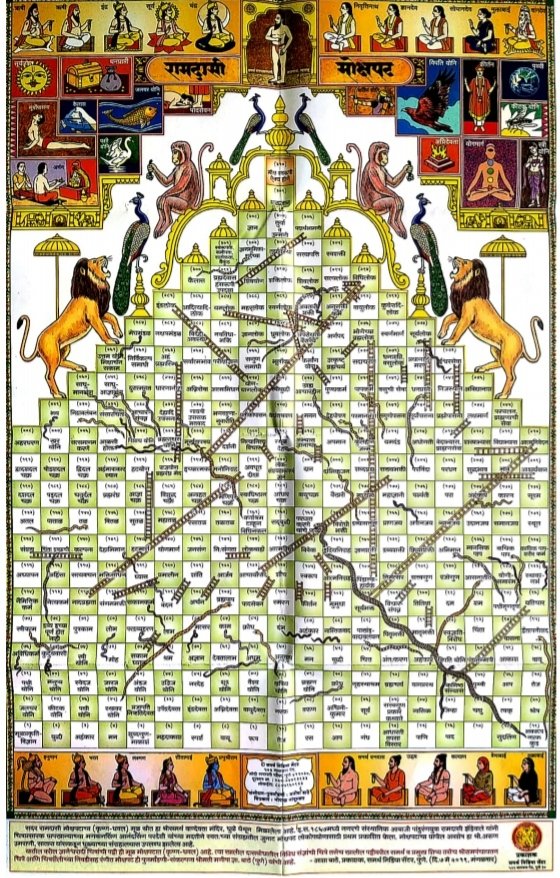 Concept of project
Dasbodh is unique spiritual literature written by Sadguru Ramdas Swami. "Ramdasi Mokshpat" is a little and interesting game from Dasbodh. It's provide guidance on how to succeed our life in society, business and politics. But , now a days, most of the people like new generation is unaware about Dasbodh , charitr , spiritual literature etc.
That's why I am doing this game Digital for our digital young generation. Basically, my project is to make this game chart on fabric with CNC embroidery design or screen printing. Then, to make automatic audio recording of every Stanza or shlok with Arduino programming and on-off switch.
Objectives of project
•Introducing values to young generation in a interesting way.
•To preserve Indian tradition of Dasbodh based Ramdasi Mokshpat Game.
•To modify Ramdasi Mokshapat into Digital form.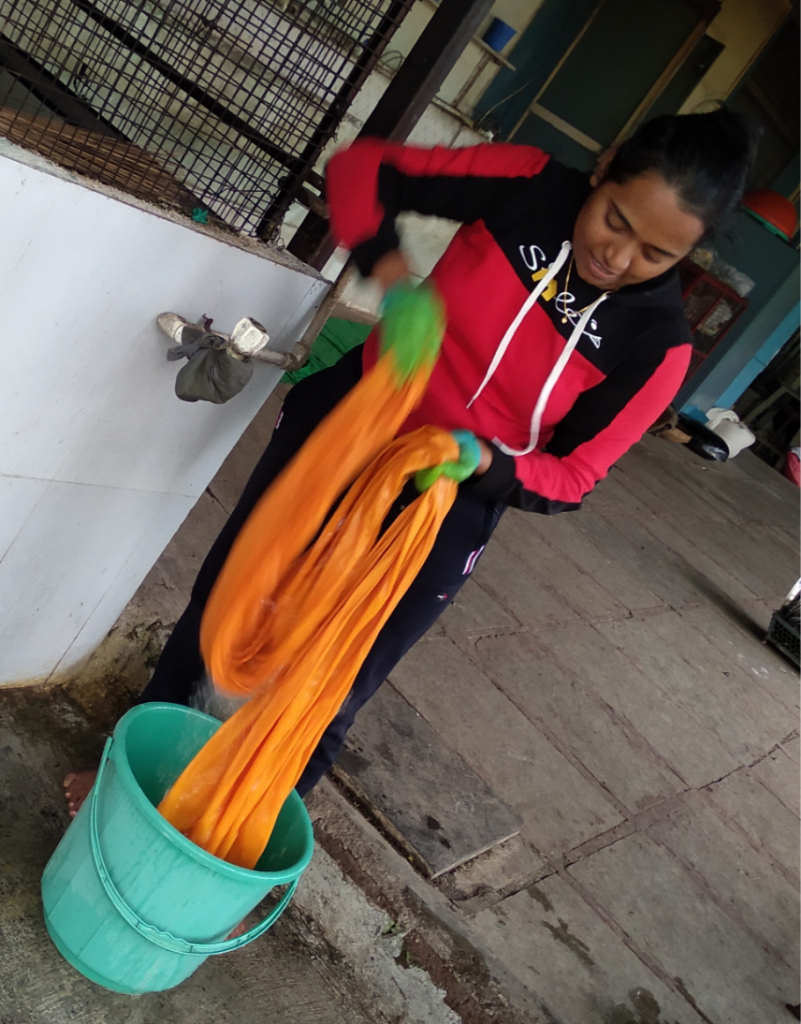 We dedicated it to natural colors using a spice: turmeric.
We initially dipped the fabric in cold water with a little salt for about 1-2 hours, but in reality it only took 30 minutes.
We then boiled the water (at least 60 °) with turmeric so that the fabric was completely immersed.
Every 10 minutes we mixed the fabric for color redistribution.
Finally we rinsed the fabric in cold water (about 3 times) and hung the fabric in an airy environment.
The end result is the one in the photo.
if you want see stepwise process
Please visit – https://class.textile-academy.org/2019/harshada.raut/assignments/week04/
Finally we have arrived in the phase in which the embroidery begins, the definitive one (for the moment), on cotton colored with natural dyes.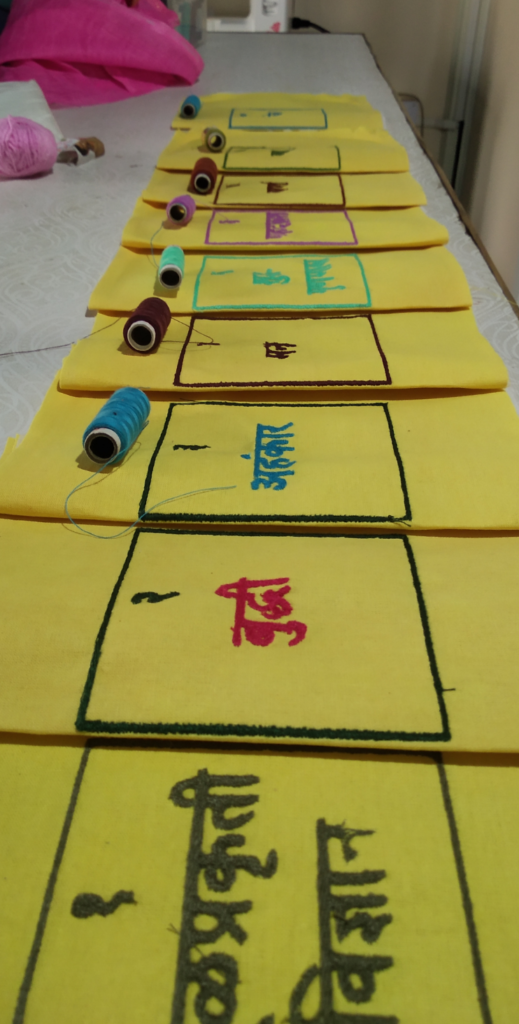 First, we are testing the first 18 numbers of the game, as we realized that the project with the dimensions adopted would be too large, with a height of about 198 cm, therefore we currently maintain the current dimensions, but they will be in evaluation phase. We are already thinking of an alternative, under evaluation.
Mokshpat was in marathi and we want it in marathi. So, I teached Rosana embroidery machine. We have Usha memory craft 200E. She learnt that very well. We distribute our work in two part and we started to work on it. I give all designs to her and she took trials.
After so many trails we reached to our prototypes phase of design. We took first 18 number and we design it in many colours.
The project has been modified. With the embroidery it would have taken too long and the size would have made the project too big, so we opted for a simpler alternative.

We simply brought the project back into software (Inkscape) and then sent it to print on fabric as soon as it is ready.

These days we have dedicated them to reporting the 301 numbers on software, after various errors, but in the end the file is almost complete. It is currently under review to check that there are all the numbers, scales and snakes.
After this I started to work on electronic part of our project. I decided to record the meaning of each work as per mokshpat book. It is all about spiritual dasbodh. But for first prototype I took online audio recording. And from this I start to coding.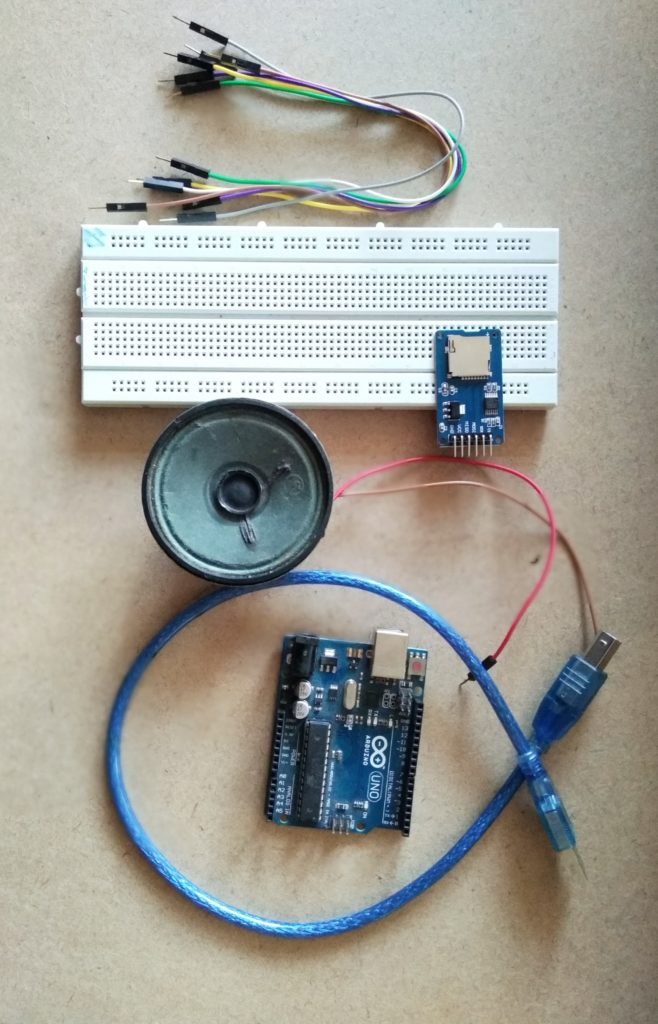 Then I have started to coding with Arduino IDE. And final results are in video.
Now , I'm just waiting to start phase 2 of project. And results will be coming soon…..