DESIGNING & FABRICATION of GROUND MATTER COLLECTOR
PROBLEM STATEMENT :- 
Generally ,Vigyan Ashram campus is a green campus because of  lot of trees and leaves of trees are fall on ground in a period and working students  not has a proper equipment to collect these ground matter. 

OBJECTIVE :-
The objective of this assignment is to design &  fabricate the Ground matter collector for collecting fallen leaves & other ground matter.
PROCEDURE FOLLOWED :-

Idealization
the different sizes & shapes  of leaves  had studied from below data
http://vadic.vigyanashram.blog/2019/03/24/modification-of-pulverizer-hopper-for-brown-matter/
CAD geometry
PARAMETERS & DIMENSIONS :-

1. each rod of leaf rake jaw is 6 mm in diameter.
2. the holding stick rod of leaf rake is 12 mm in diameter  & 138 cm in length. 
3. there are total 11 no of rods of length 37 cm are use in to fabricate jaw 
4. sweeping length of leaf rake =40 cm
5. total length of leaf rake = 165 cm 
Manufacturing operations performed :-  
1. Power pipe cutter handled for cutting rods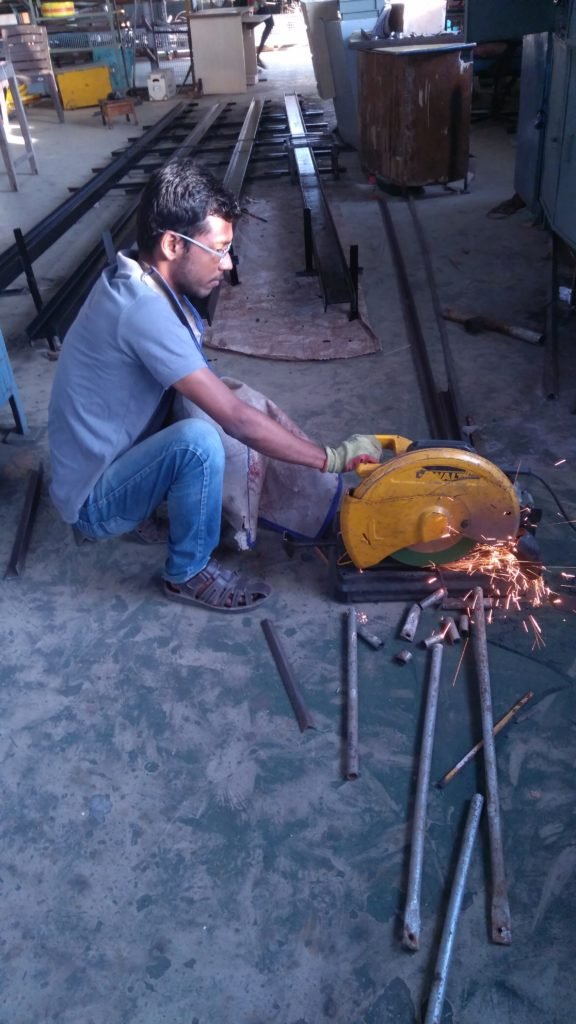 2. Bending of jaw rods by hammer
3. Bench grinder handled
4. Welding performed
TRIAL :-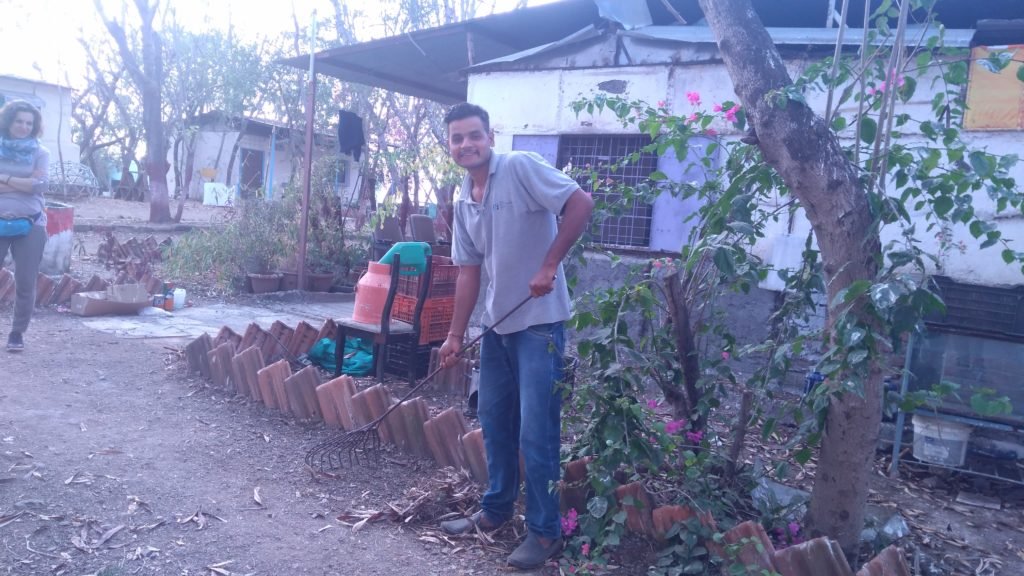 feedback points :-  
1. The fabricated ground matter collector  is heavy.
2. The tip part of jaw required meshing of wire for collecting small  size   ground matter also.