Category: Student Tits Bits
In Vigyan Ashram we celebrated 18th March as Art Day to remember Amma as 18th March is Amma's Memorial Day. The Art Day was scheduled with four workshops as following; Interlock Bags makingEmbroidery workOrigami and paper...
Read More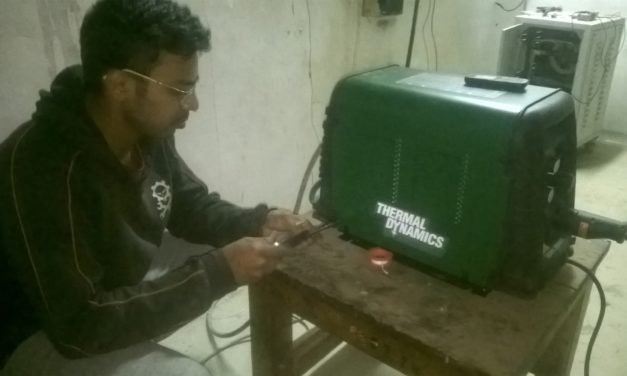 Later on yesterday night… I had to conduct trials on the plasma cutter. as a safety...
Read More
Vigyan ashram has Plasma Cutter of Victor Thermal Dynamics make. The model is CutMaster A40. It...
Read More