INTRODUTCTION
This is a compost, vermi, agri wash system that means multi purpose system.
In this system we get te organic wash through three crate.
The wash use like water + nutrient.
EMPATHY
The system was some difficult to handle.
1.The water we spread on crate it was fall down not in reservior.
2.The space where we wanted to spread the water was small so our hands could not get inside the structure as there was a crate near the roof.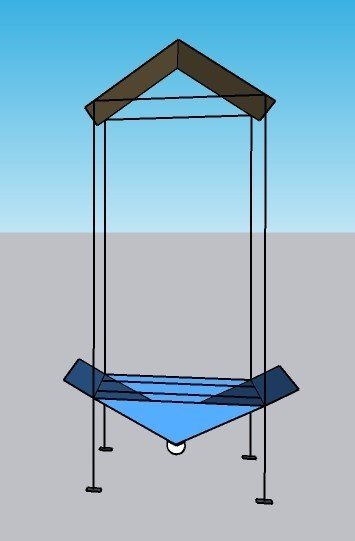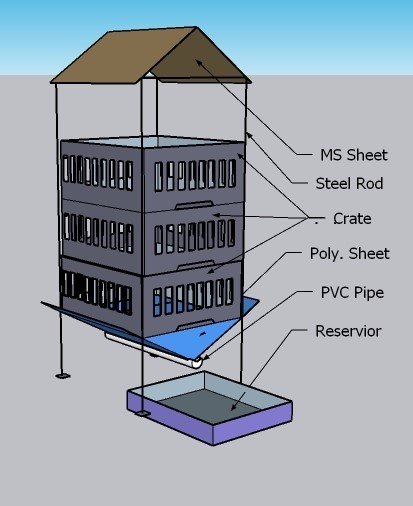 Bill of Material
https://docs.google.com/spreadsheets/d/18TLJy3gOY1aD-rEh4Nnc30BJ5-b86uD6w9zKe24twUU/edit?usp=sharing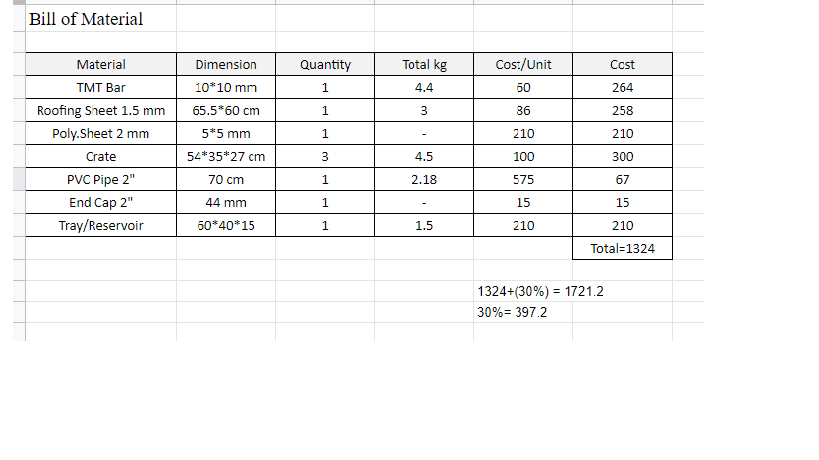 PROBLEM
1.The water we were pouring into that crate was falling down.
2.Due to the small gap between the roof and the crate for spreading water, the hand did not go inside the system.
3.System was samll in height.
OBJECTIVES
1.To refurbish the old compost wash system.
2.To monitoring the system regulalry.
SOLUTION
Monitoring the system
4 March
Improve the system by increasing the ceiling height to 9 inches after brainstorming.
I cut the side edges of the roof and welded the rod.
After welding I polish the welded part.
Then I upgrade the bottom of the polycarbonate sheet and extend it 4 inches.
9 April
I install the system on the field and put the crate in the system and it's perfect.
After the installation process I easily spread the water in the crate without any obstruction on the roof or system.
Then I spread the water and there was no leak.
11 April
The water in the lower crate was stagnant and the water smelled great.
12 April
Re-think Dixit Sir suggest me to observe the system by throwing a bubbler inside the reservoir as water needs oxygen to smell free.
13 April
It was better with a bubbler, the water does not smell.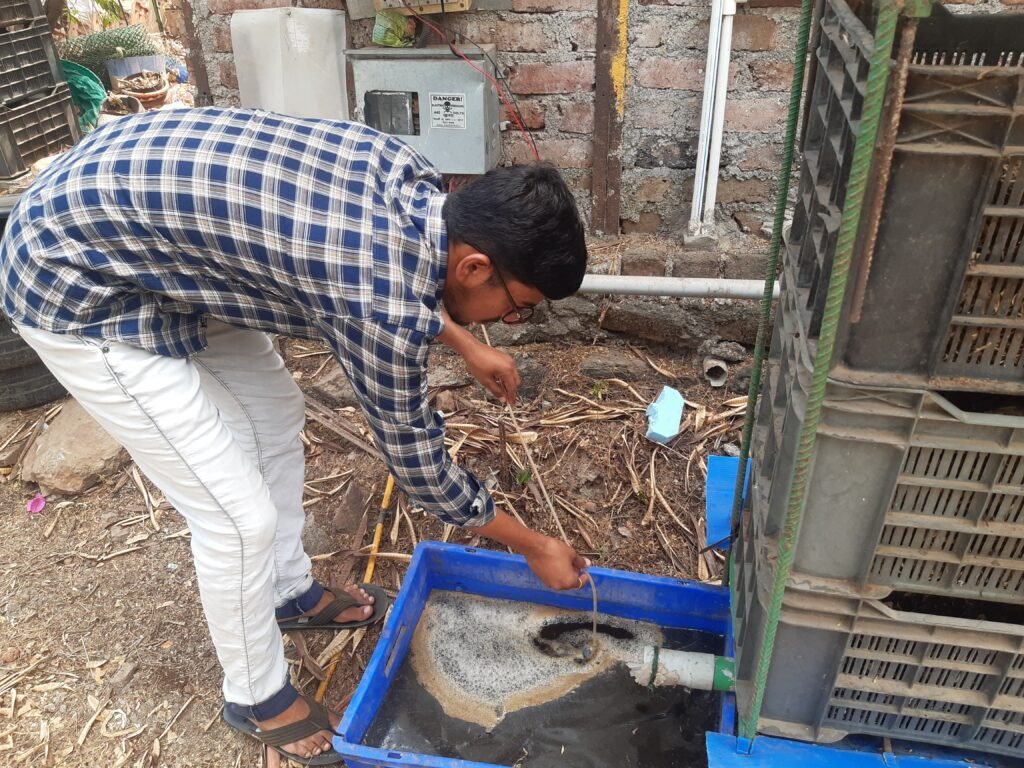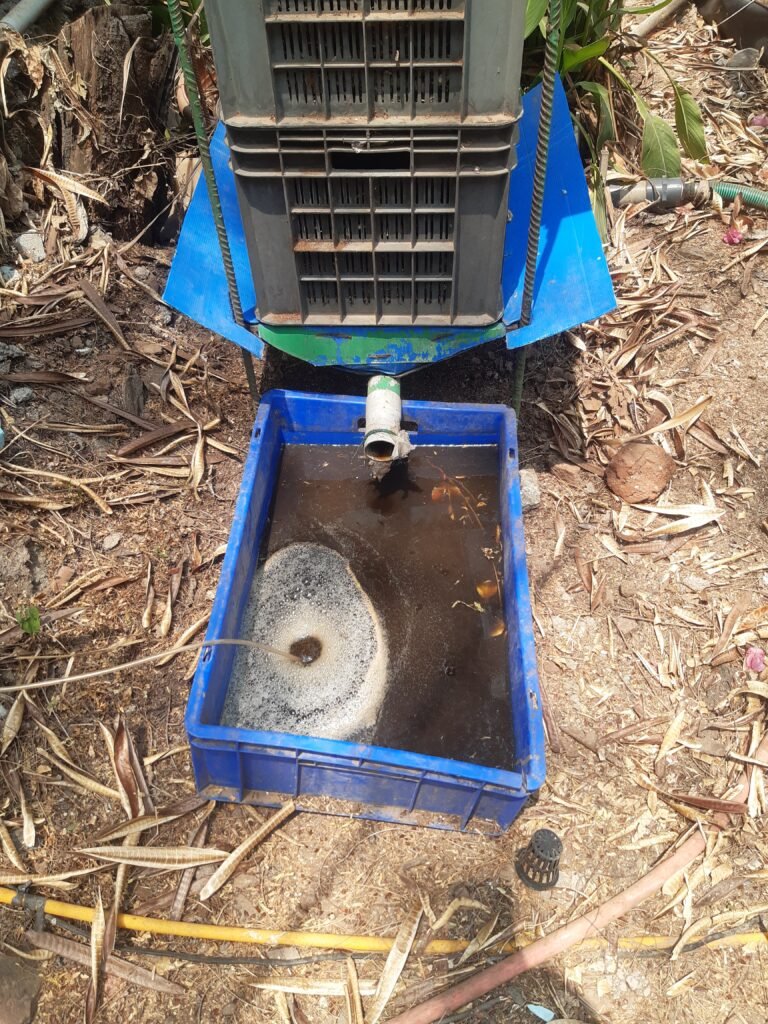 DATA SHEET:-
https://docs.google.com/spreadsheets/d/1O-txpcxIOpqVl6ALI-mZwWxi_sNbkLI6yqcEY7roOXo/edit#gid=0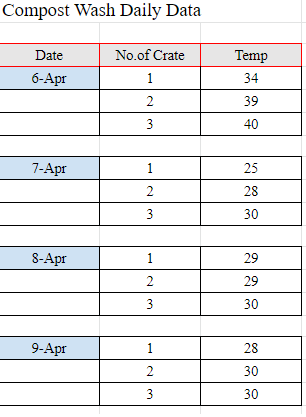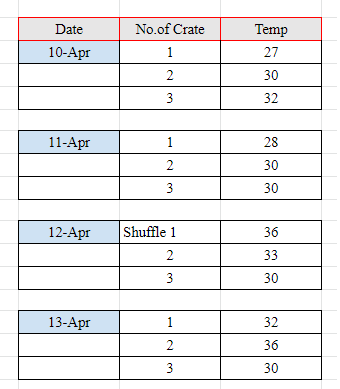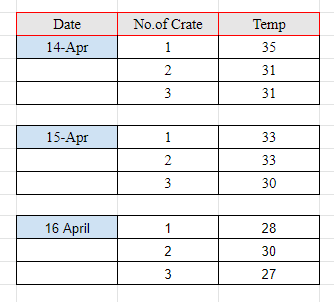 20 April
In brainstorming on Compost Wash, we determine the water get from the compost wash used for the plant for hydroponics.
25 April
This project was hand over to Mr. Harshal Mansingh Mote.
He wants to use this wash water in his hydroponics wick system, Effect and study agriculture wash on growth and yield of cabbage.
Refer this blog
Effect and study agriculture wash on growth and yeild of cabbage