CLEANING OF COLD PRESS PEANUTS OIL EXTRACTION DIE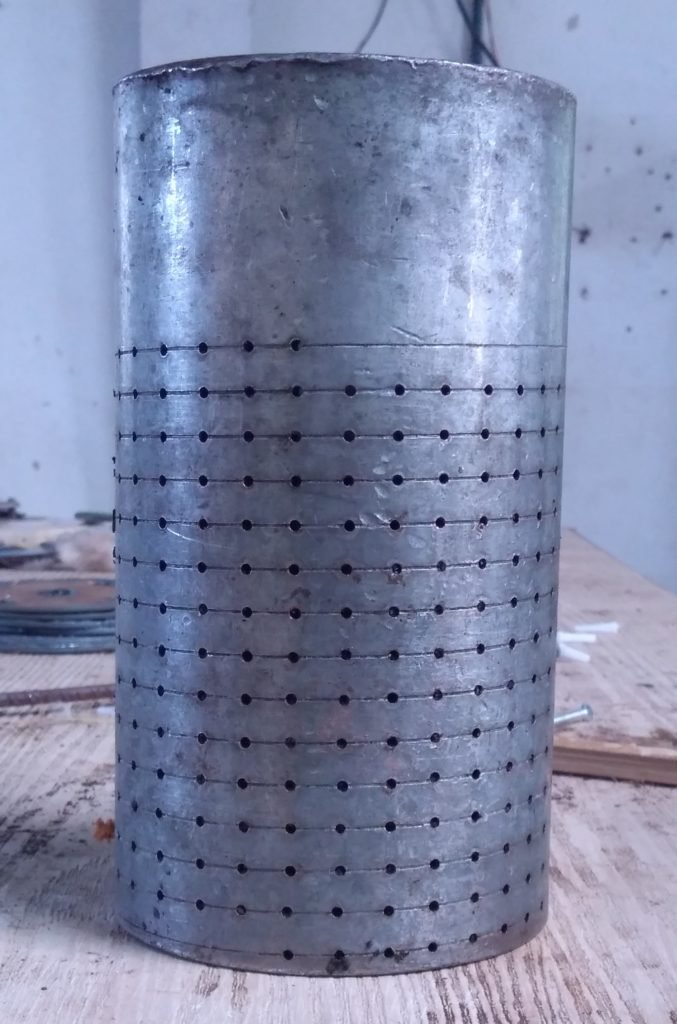 INTRODUCTION :- 

The cold press peanuts oil extraction machine is used to extract oil from peanuts using piston arrangement in machine .
peanuts are filled in die in such way that with inserting plates inside die
when the piston press the peanuts inside the die the extraction get started . after completing the process the raw peanuts are stuck inside the holes of circular die 
it is difficult task to clean that small holes of die.

OBJECTIVE :-

The objective of this assignment is to design and make the convenient equipment for cleaning of cold press peanuts oil extraction die.
PROCEDURE FOLLOWED :- 

Idealization 

2D sketch of  peanuts oil extraction die.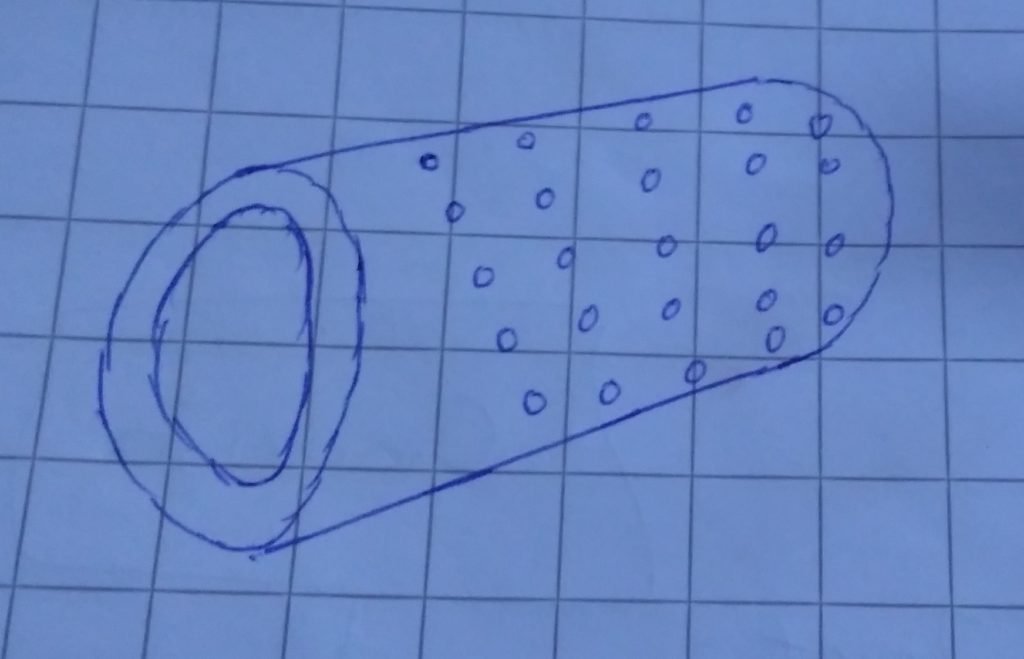 Possible solution  :-

1. Keep the peanut oil extraction die in hot water
2. Use the wooden round block  & fixed the rivets on that in linear passion.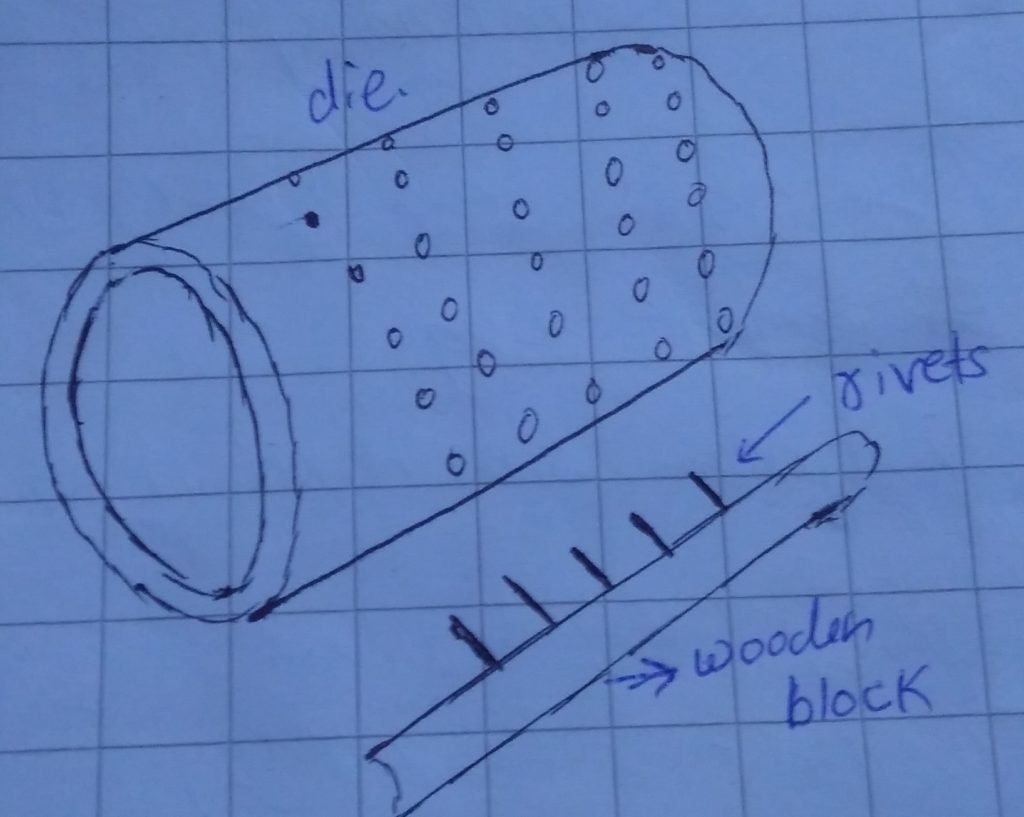 Actual model:-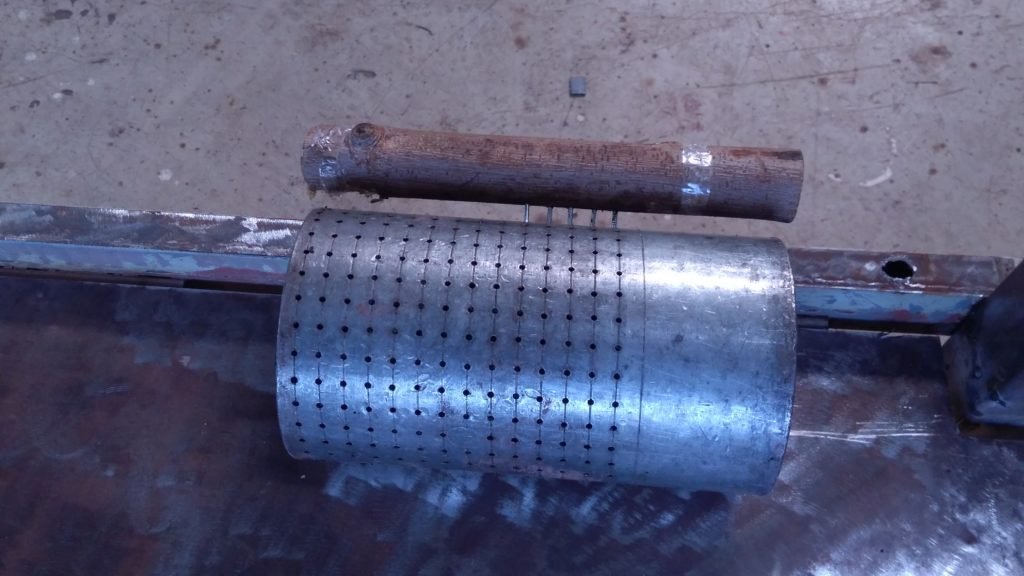 Conclusion :- 
The developed model is completed & it works good 
Feedback :- 
The foodlab section madam in Vigyan Ashram took trial of the model 
1) It require more  than 5 teeth in a row to clean a die.